Production for Birds of Prey is set to start in January, and it sounds like we have some more details on what to expect from the film. According to The Wrap, Black Mask will be the primary villain. They previously reported that the movie will feature a villain that hadn't been featured in a Batman movie before. Margot Robbie has said that the scope of this movie will be smaller, so a villain without superpowers makes sense.
In DC Comics Black Mask is the criminal alias of Roman Sionis, who murdered his wealthy, status-obsessed parents to take control of the family corporation, then lost everything when he proved to be a terrible businessman. Seeking revenge on the people he blamed for his own failures — particularly Bruce Wayne and Wayne Enterprises — he returns, hidden behind an ebony black mask, at the head of a gang called the False Face Society.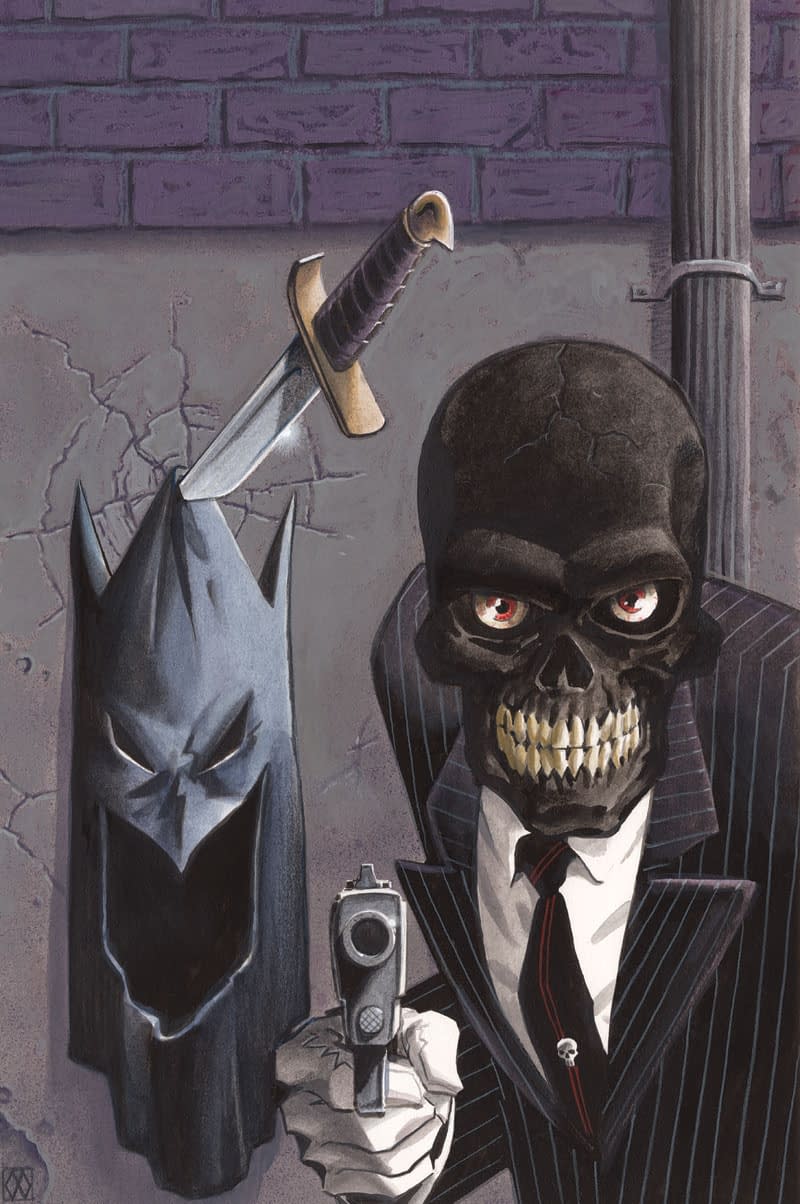 The Wrap also reported on the team that will be in this movie as well as a summary that has turned up. The summary is now on the official IMDB page, which shows that they were right.
After splitting up with The Joker, Harley Quinn and three other female superheroes – Black Canary, Huntress and Renee Montoya – come together to save the life of a little girl (Cassandra Cain) from an evil crime lord.
The fact that Cassandra is little makes it sound like they're going to do an all-girl version of Logan featuring the badass little kid. Cassandra is one of the best hand-to-hand fighters in the entire DC canon, and seeing her young would be interesting. It would also be one of the first times DC has set up a child actor that could age up into their own hero in time. Marvel is currently doing the same thing with Cassie Lang and mentioning Miles Morales is alive and, again, with X-23.
Cathy Yan is set to direct this movie with Christina Hodson writing the script. Warner Bros. has not confirmed Black Mask or the summary directly, but this information is being circulated by a few different sources. Until we hear it straight from Warner Bros., it could be wrong.
Enjoyed this article? Share it!