Marvel Studios boss Kevin Feige is sort of teaching a masterclass on how to say just enough about a thing without giving away details during interviews. He's turned the ability into an art form really, his quotes becoming soundbytes and headlines around the world pretty much anytime he talks.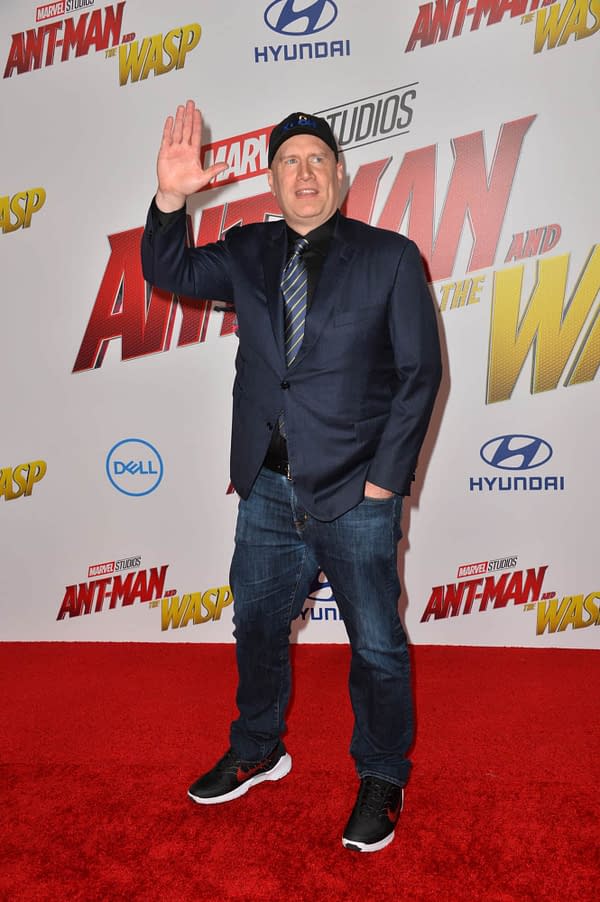 Most recently, it was a chat with The Los Angeles Times about how Stan Lee's influence on the Marvel Cinematic Universe has boosted the inclusionary blockbuster giants of Black Panther and Captain Marvel; where Feige referenced a long-quoted "Stan's Soapbox" column about diversity.
"We're just the stewards, the current stewards, of these characters that he and his co-creators brought together — and all of them were created in that spirit of those 'Soapboxes'. That was very much what Stan's worldview was, and that's what these movies represent.

Because that is — how do I put this — it's the right way to be. It is the way the world should be. And one of the great things about movies is you get to showcase the world that you want to reflect and the way you want the world to be. And that's what he did with these characters."
Feige also commented that there were similarities while 'auditioning' the lead for Captain Marvel and director for Black Panther– Oscar winner Brie Larson and Ryan Coogler, respectively- specifically that both actors were treating it more like a reverse interview.
"The initial meetings that we had with [Larson] were not dissimilar to our initial meetings with Ryan Coogler. 'Oh, wait a minute. They're interviewing us. We're not interviewing them.'

She had a lot of choices, and I think she had just won the Academy Award, and she knew the power of what this could be."
As to what comes next for Marvel Studios following the release of Avengers: Endgame (April 26th) and Spider-Man: Far From Home (July 5th), Feige teased:
"There will be many more announcements to come. Put it this way: It's only the beginning."
Enjoyed this article? Share it!