Jason O'Mara on How He Keeps His Batman Performance Genuine – SDCC Death of Superman Premiere
Video, Photos, and Words courtesy of Bleeding Cool's Jimmy Lezczynski: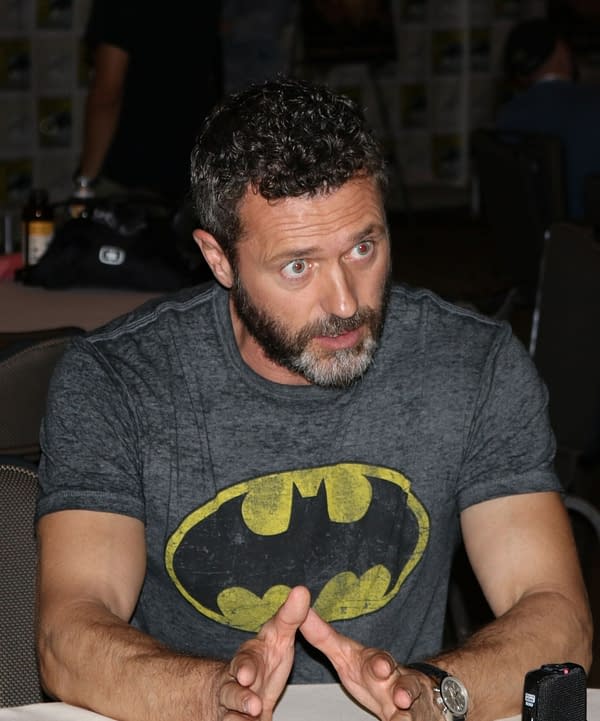 Superman Dies again! Possibly due to the poor performance of Doomsday, or maybe to try and tell a bigger story. Whatever the reason is, WB Animation has animated The Death of Superman story, again. But with a more modern eye. A few of the story's plot elements have changed, and it's characters designs have been updated, but the emotional soul of the piece is still at the heart.
Bleeding Cool is at San Diego Comic-Con 2018 to chat with the stars just before the world premiere. Shortly before we roll over to Ballroom 20 to watch Superman trade blows with Doomsday (I wonder what will happen), the voice of Batman, Jason O'Mara (Life On Mars, Agents of SHIELD), sits down to chew the Bat-Fat with us.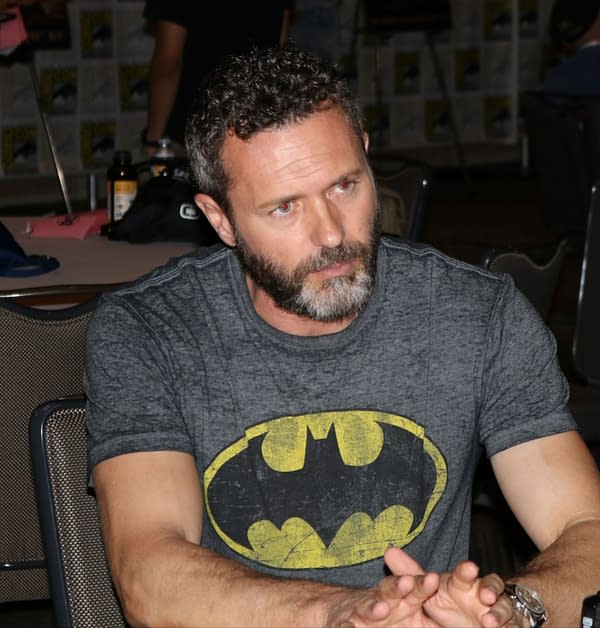 The Death of Superman is the story about that time Superman got his ass handed to him, but not by Batman. No stranger to playing the Caped Crusader, this will be Jason's eighth time under the cowl, and he tells us how he keeps his performance genuine by not doing a "voice" or caricature. He delves into how he has established his Batman voice, how there is a little room for change, but he would like more moments as Bruce. And his thoughts on who would actually win that fight — Batman or Superman? His answer may shock you.
The Death of Superman stars Jerry O'Connell (Crossing Jordan, Stand By Me) as Superman, Rebecca Romijn (X-Men, The Librarians) as Lois Lane, Jason O'Mara (The Man in High Castle, Terra Nova) as Batman, Christopher Gorham (Covert Affairs, Ugly Betty) as The Flash, and Toks Olagundoye (Castle) as Cat Grant.
The Death of Superman is available for digital download on iTunes Saturday, July 21st, everywhere else Tuesday July 24th, and Blu-ray on August 8th.