Bleeding Cool Writers Picks Their Top 10 Films of the Year
Bleeding Cool is hopping onto the "Best of" lists with some of our staff picks for favorite films of the year. These lists could not be more different, although there is for sure some overlap. Let's dig in!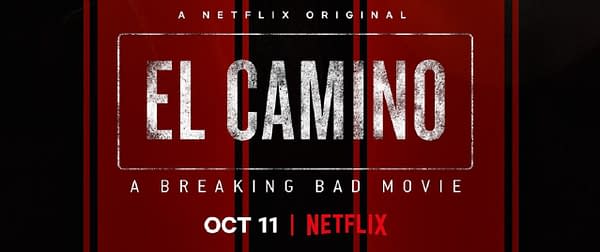 Ray Flook:
1) KNIVES OUT
2) JOKER
3) EL CAMINO: A BREAKING BAD MOVIE
4) ONCE UPON A TIME… IN HOLLYWOOD
5) BOOKSMART
6) US
7) HUSTLERS
8) DOCTOR SLEEP
9) SCARY STORIES TO TELL IN THE DARK
10) BRIGHTBURN
Vince Gilligan said that 'El Camino: A Breaking Bad Movie' was a project that was meant specifically for the Breaking Bad fans – this was not going to be an exercise in getting newbies up-to-speed. For a viewer to get what they needed to get from this film, they needed to do their home work. But we're talking Breaking Bad – not exactly the toughest homework assignment out there.
'El Camino' makes all of that "binge studying" more than worth it. More of a coda than a sequel – as it's been described in the past – Gilligan and star Aaron Paul crafted a "tough love" letter for Breaking Bad fans – not fanboys or fangirls.
From the moment this final (???) chapter begins, Gilligan's words and direction draw a line in the sand that Breaking Bad fans will respect and appreciate: if you're here for "greatest hits" or glorified fan-fic, best haul ass somewhere else. If you're looking for an intense two-hours that pulls off the rare feat of staying true to the original while finding subtle yet effective ways to improve upon it, then you've pulled in to the right driveway.
Perhaps the greatest compliment I can give the film is that if it was up to me, I would retitle it, Breaking Bad s15e17 "El Camino, Part I" and Breaking Bad s15e18 "El Camino, Part II". I would love to see how this would work as a two-episode format series-ender for the AMC modern classic.
Kaitlyn Booth:
Ford v Ferrari
Parasite
Little Women
Knives Out
Hustlers
Marriage Story
Jojo Rabbit
Apollo 11
Booksmart
1917
Ford v Ferarri is one of the rare perfect films of 2019. There might be a few nitpicks things you could find if you spent time looking for them but they are so insignificant that they don't matter. Mangold and his cast are here to take you on a journey where even if you know what happens at the end of this true story you're still sitting on the edge of your seat.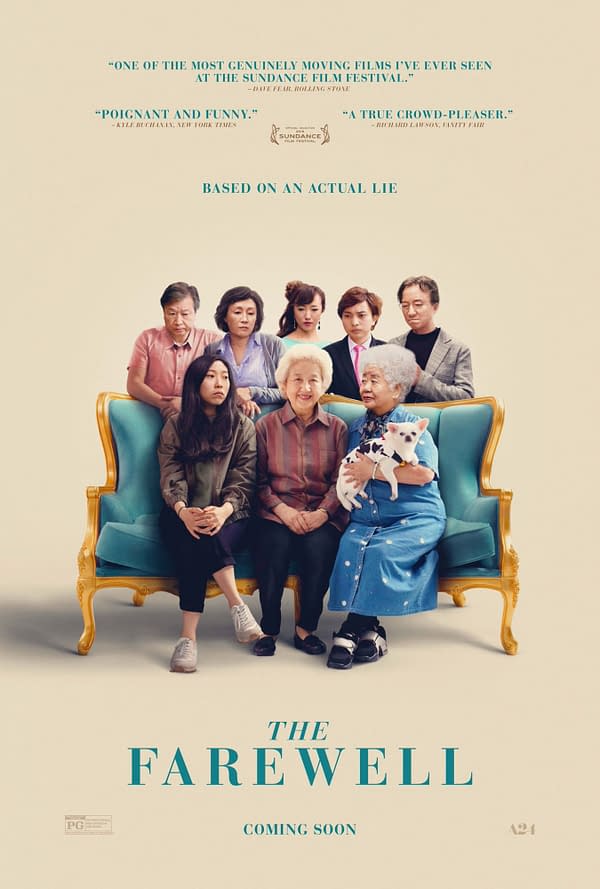 Andy Wilson:
Knives Out
Ford v. Ferrari
The Farewell
Parasite
Avengers: Endgame
Us
JoJo Rabbit
Booksmart
Midsommar
The Vast of Night
Lulu Wang's family dramedy The Farewell is basically perfect. It hits that sweet spot between being about a specific time, place, or plot (in this case a Chinese-American family returning to China for a wedding, but really to say goodbye to their matriarch who is dying from cancer but she doesn't know because the family won't tell her) and also being universal. In this very specific cultural milieu, we can still see all of our families, the lies we tell, the laughter, the tears, the love. It makes you cry giant tears of both tragedy and happiness. And stay through the credits to see actual footage of Lulu Wang's grandmother, on whom this story was apparently loosely based.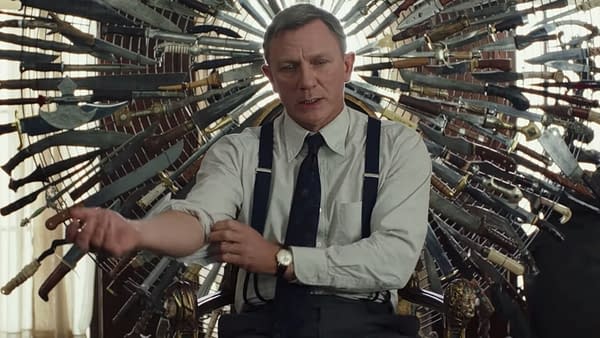 Danielle Solzman:
Knives Out
Jojo Rabbit
Booksmart
1917
A Beautiful Day in the Neighborhood
Long Shot
Avengers: Endgame
Bombshell
Ford V Ferrari
Marriage Story
What Rian Johnson managed to do with Knives Out is craft a whodunit for a new generation. We're introduced to one of the most dysfunctional families to ever grace the big screen. While Ana De Armas delivers a star-making performance, James Bond star Daniel Craig gives filmmakers another reason to cast him in comedies.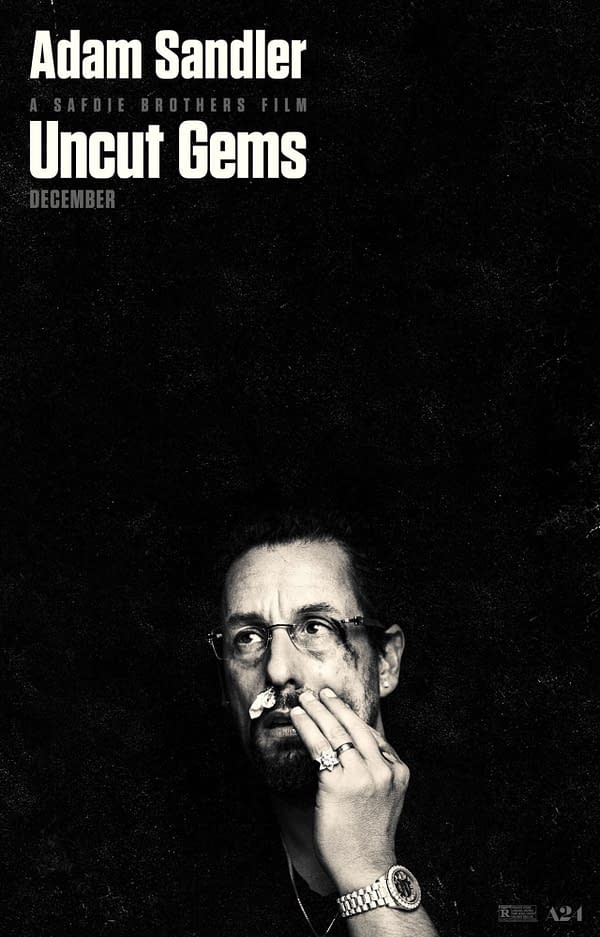 Dewey Singleton:
Uncut Gems is the best film of Adam Sandler's career. The movie is so well constructed and Sandler gives the performance of his life. The Safdie Brothers are masters of pacing in a narrative that ratchets up the tension to unbearable levels.
Once Upon a Time in Hollywood
Doctor Sleep
Knives Out
Marriage Story
Booksmart
Parasite
El Camino: A Breaking Bad Film
The Lighthouse
Aladdin
The Irishman
Doctor Sleep my not have burned up the box office, but the following it will find going forward will be vast. Mike Flanagan wraps his usual themes of addiction and loss as a power and not a weakness in a Shining skin that is brutal and affecting. Not to mention one of the years best villains in Rose the Hat, played to perfection by Rebecca Ferguson. Shine on indeed.
Madeline Potts:
Frozen 2
Booksmart
Spider-Man: Far From Home
Star Wars: The Rise of Skywalker
Captain Marvel
Avengers: Endgame
Noelle (D+)
Marriage Story (Netflix)
Aladdin
Dark Waters
Frozen 2 was my favorite movie of the year because I could watch it 100 times and find a new reason to love it. From the incredible animation to the music I cry at a different part during each rewatch (and I've watched it 5 times in theaters.) As far as Disney sequels go: this one might be better than the original.
Rich Johnston:
1) Bait
2) Parasite
3) The Favourite
4) Knives Out
5) The Lighthouse
6)Dolemite Is My Name
7) All Is True
8) Us
9) The Souvenir
10) Ray & Liz
Bait is the most remarkable film I've seen this year. It smacks of Russian movies of the early twentieth century, yet its subject, theme and details are bang up to date. A story about changing lives, both individual and of a fishing community, as Edgar Wright specialises in fast cuts, Bait has slow cuts instead. Focusing on individual actions, letting them play out completely before moving on, it portrays how people see a world, what they concentrate on, what matters to them, from the mundane to the glorious alike. But filmed in black and white on old stock with a handcranked camera, all dialogue redubbed later, it creates a stylistic separation for the audience, granting us a framework for this story to play out within. Conflicts between the old and the young, the native and the foreigner, the human and the fish, a story of gentrification in a Cornish fishing village as the tourist challenges the embedded family – but not allowing either to gain any moral high ground. It smashes the memories of Whisky Galore against the veritas of Ken Loach, with the tragic longing of Of Mice And Men, resulting in a film made up of sadness and resistance, hope dashed but never gone, and something that is so removed from the usual cinematic experience that it has stayed with me more than any other movie I've seen this year, probably the entire decade. What The Lighthouse flirted with, Bait seizes and it makes for a far more convincing experience. I have no idea how you can get to see Bait, but if the opportunity presents itself, grab it like the slippery and frankly unusual fish that it is. We won't see its like again.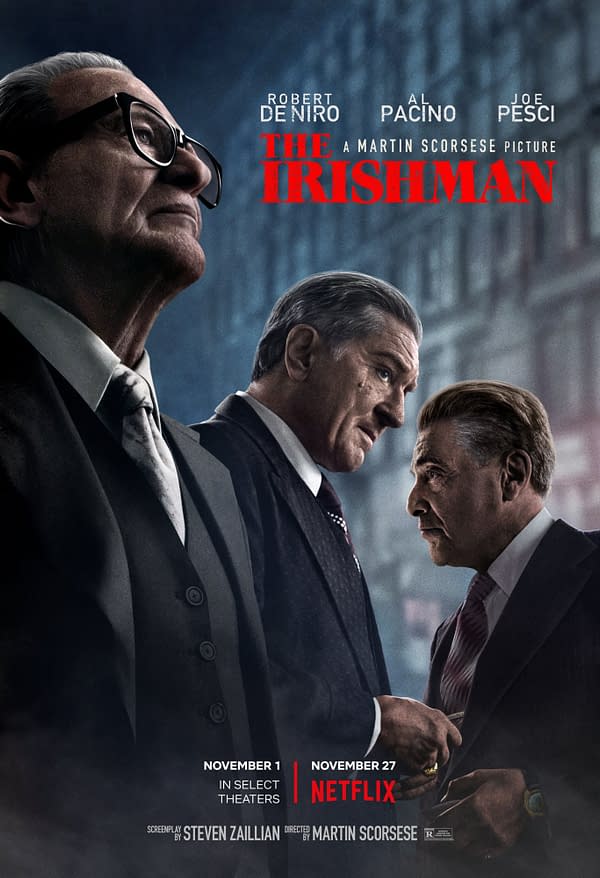 Tom Chang:
When it comes to cinematic masterpieces, it's hard to beat director Martin Scorsese and his stalwarts in Robert De Niro and Joe Pesci. The Irishman marks their fourth collaboration. Joining them is the equally acclaimed Al Pachino. The story touches on the infamous relationship between Frank Sheeran, Jimmy Hoffa, and the Bufalino family. Scorsese's passion project was well-worth the wait exceeding all expectations set by his past crime films matching heart with its sadistic nature.