We here at Bleeding Cool appreciate so many of BossLogic's incredible art pieces, but this time he may have GONE TOO FAR! Kidding, kind of.
If you'll recall, we got confirmation that Keanu Reeves will be lending his voice to the upcoming Disney film Toy Story 4, which of course resulted in various memes about the John Wick franchise and 'playtime'.
BossLogic's resulting piece has what looks like the Hot Toys version of Reeves' character from John Wick, standing over the broken body of one of Woody's bestest buds, Slinky (voiced by Ernest actor Jim Varney).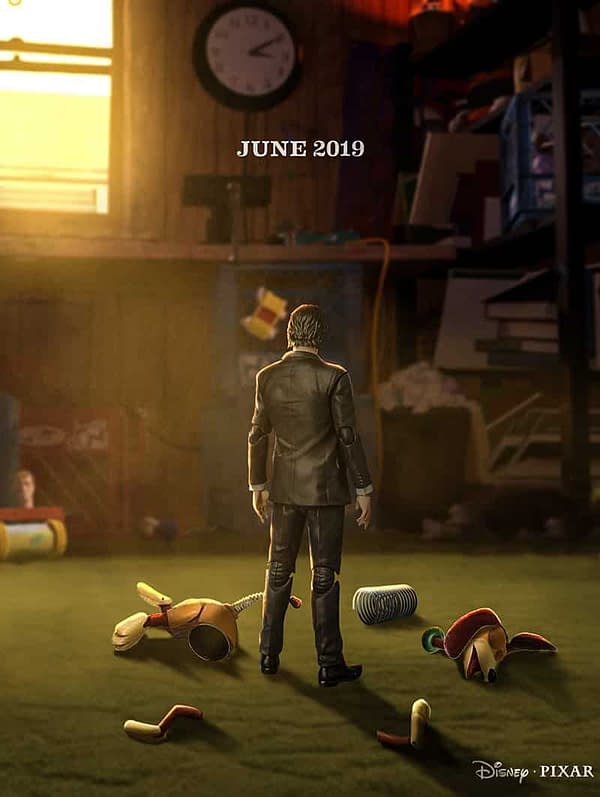 Cue Woody yelling out "SLIIIIIIINKYYYYYYYYYY".
Toy Story 4 is set to hit theaters on June 21st 2019.
You can see the first trailer here, and the heart-wrenching poster here. Also, do yourself a favor and browse through BossLogic's gallery and online store here.
Enjoyed this article? Share it!