A new lady is looking to take the box office this weekend, but it's not anyone you'd like to meet. According to early box office predictions and Deadline, the horror movie The Nun is set to bring $40 million or more this opening weekend. According to Deadline, multiple prediction services are saying that the movie could bring in over $40 million with the maximum being closer to $45 million.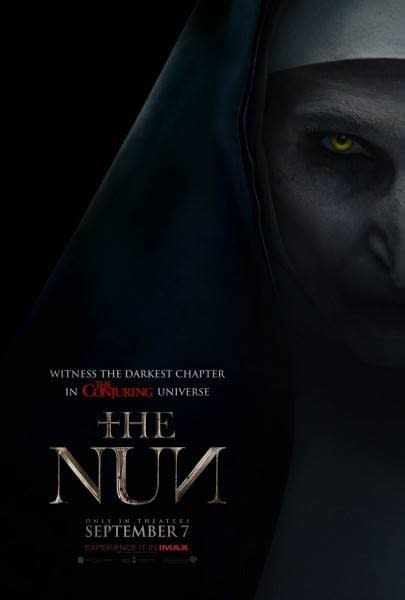 This would be a series high for The Conjuring movies, which, in recent years, have become one of Hollywood's premiere horror franchises alongside the various movies set in The Purge universe and the Insidious movies. If the movie breaks $41.8 million it'll top the franchise high set by The Conjuring in 2013. While reviews haven't come out yet the horror genre is one that isn't often impacted by review scores as much as other genres. People who love horror movies will usually go see a horror movie regardless of the reviews. That being said, the reviews could be the thing that keeps this movie from breaking $40 million — but it should hit that $36 million, the low end of the prediction, regardless of what critics say.
The other big release coming out this weekend is STX Entertainment's action movie Peppermint. The Jennifer Garner-led action-revenge movie is set to open at $10-$13 million. The final release for the weekend is God Bless the Broken Road from the same people who $2-$4 million.
Enjoyed this article? Share it!