Brian May Offers Apology for Bryan Singer Comments
World-renown Queen guitarist (and astrophysicist) Brian May says he didn't understand how his comments about "following" Bryan Singer via Instagram could be taken as support for the man. While you take a minute to contemplate how someone with a PHD couldn't understand this, a bit of background.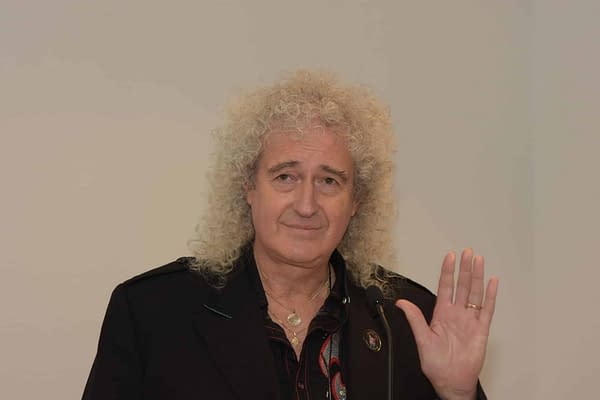 Bryan Singer was originally the director on FOX's award-winning Bohemian Rhapsody biopic about the rock band Queen. He was subsequently fired from the production by the studio for not showing up to set, and reportedly throwing things at star Rami Malek (a report that hasn't been confirmed by Malek, we should point out).
This isn't even considering the numerous allegations brought forth against the filmmaker over the years, ranging from underage non-consensual sex, to outright rape. Just last week, a new editorial about said allegations towards Singer was published by The Atlantic; a piece which brought a strongly-worded response from Singer against the authors.
His response to the piece was met by lots of head-scratching, and resulted in Bohemian Rhapsody being removed from the GLAAD Awards list of best films. You can read more about that here.
Cut to guitar great Brian May, and his Instagram account.
A follower commented to May that he needed to "unfollow" Singer's account on the day the Atlantic article hit. May responded to the comment, saying: "You need to look after your own business and stop telling me what to do. And you need to learn to respect the fact that a man or woman is innocent until proven guilty."
He's since apologized for that response, posting a lengthy explanation (and apology) about his reactionary comment:
Bohemian Rhapsody took home the SAG AFTRA award for Best Leading Actor for Malek last night, and is nominated for a total of 5 Oscars.