Bryan Singer Shares BTS of 'Bohemian Rhapsody' Live Aid Rehearsal
Bryan Singer retained his directorial credit for Bohemian Rhapsody even though FOX fired him from the production. This is largely in part to how much of the film was completed at the time of the axing, and whatever contractual niceties were in place before then.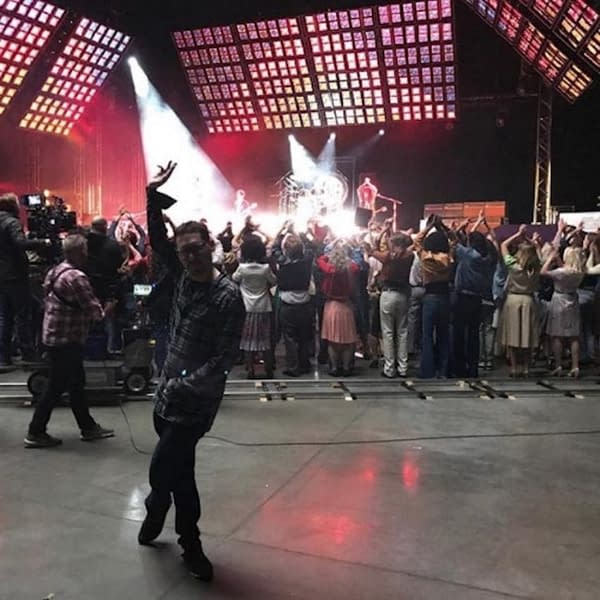 The filmmaker isn't done with the picture however, as he's sharing some behind-the-scenes goodies to his personal Instagram account. Like the one from yesterday, which Singer labels as rehearsal from the day before the beginning of principal photography.
While obviously the above is from early in the production, the resulting film (during the Live Aid sequence) is pretty astounding in it's accuracy.
Bohemian Rhapsody is still in theaters now.