'Bumblebee' is First Generation Design in New Featurette
We're all in agreement that if Bumblebee is good, we're gonna be semi-mad? Because it took the Transformers franchise 5 freaking movies to get it RIGHT?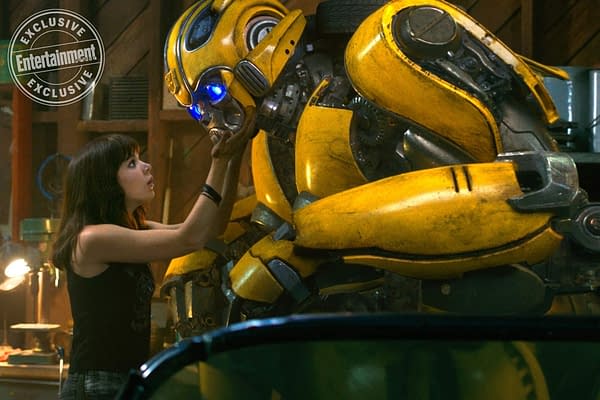 Obviously the most common comparison we've been making between the Bumblebee trailers and an existing film is The Iron Giant– same type of genuine feel of a kid and their best pal, a giant metal man.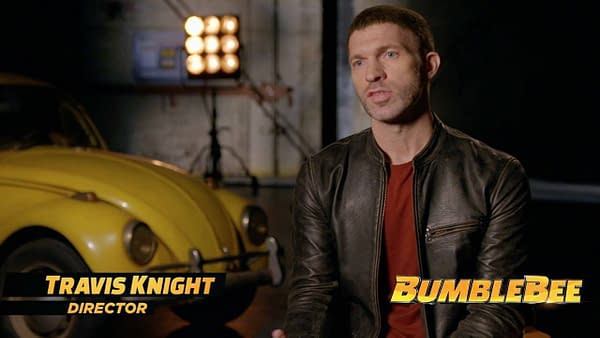 In a brand new featurette released by Paramount Pictures, we see director Travis Knight and the team behind Bumblebee share why they went back to the beginning for the stunning Generation 1 designs featured in the film:
On the run in the year 1987, Bumblebee finds refuge in a junkyard in a small Californian beach town. Charlie (Hailee Steinfeld), on the cusp of turning 18 and trying to find her place in the world, discovers Bumblebee, battle-scarred and broken. When Charlie revives him, she quickly learns this is no ordinary, yellow VW bug.
Christina Hodson wrote the script, and the film stars Hailee Steinfeld, John Cena, Jorge Lendeborg Jr., John Ortiz, Jason Drucker, Pamela Adlon, and Stephen Schneider.
Bumblebee is set to roll into theaters on December 21st 2018.