Check Out Oga's Cantina from Star Wars Galaxy's Edge
We knew the Star Wars Galaxy's Edge area of Disneyland would be getting some new themed eateries, and it looks like the first we're getting a glimpse of is Oga's Cantina.
The area will be exactly what it sounds like — a galactic bar that will be the second area within Disneyland proper to serve alcohol, but with droids and other denizens from the galaxy far, far away. This news came from the Parks Blog, and you can read more about the announcement here. Oga's will be at both Disneyland and Walt Disney World's Galaxy's Edge additions.
Our friends over at D23 say that Oga's Cantina at Black Spire Outpost will introduce guests to Oga Garra, a mysterious alien proprietor with a strict code of conduct. Can she keep the most wild of her patrons under control? On this smuggler's outpost, we can't be too sure. One thing's for sure: If you're up to no good and on the run, this cantina is the exact place you need to be to avoid the authorities — and maybe overhear a thrilling story or two!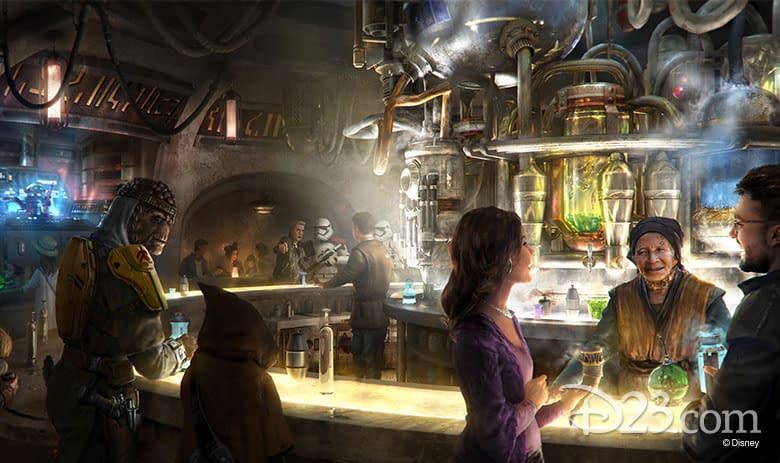 Sample famous concoctions full of out-of-this-world ingredients, served up in unique vessels. Whether you're seeking a celestial spirit, or something more kid-friendly, Oga has something for everyone!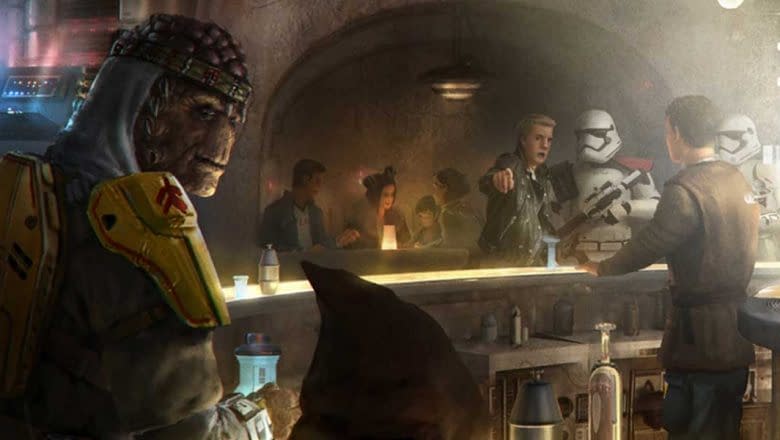 And, of course, everyone's favorite original Star Tours pilot RX-24 will be on hand, too. He'll be providing the musical entertainment at the cantina, a job he tries his best to do.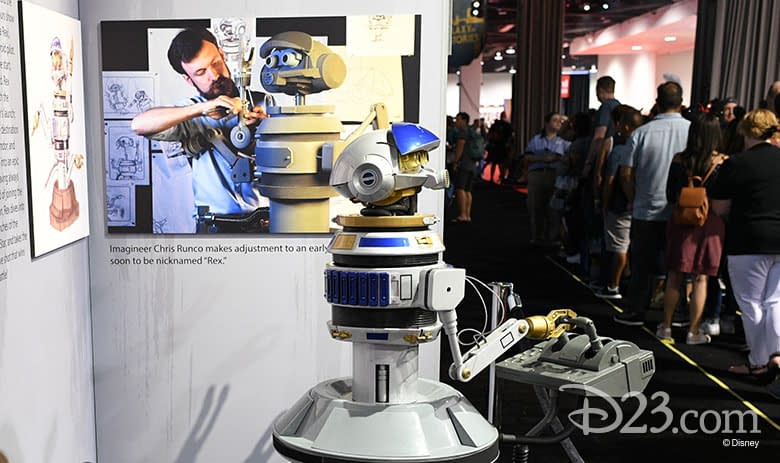 We also JUST saw him today at Dragon Con, and he looked great!