Chris Pine Will Star In The Saint Film Reboot For Paramount
Chris Pine and Paramount are continuing their working relationship. The star has signed on to star in a reboot of The Saint, which is another attempt by the studio to launch the property as a franchise. There was previously a 1960's show and a 1997 film that starred Val Kilmer. Chris Pine and Paramount, of course, have worked together over the last decade as he starred in the Star Trek franchise as Captain Kirk. Dexter Fletcher (Rocketman) will direct, with a script by Seth Grahame-Smith (Abraham Lincoln: Vampire Hunter), and produced by Lorenzo Di Bonaventura (Transformers, G.I. Joe). Production will begin sometime after the current shutdown's end. The news was first reported by Variety.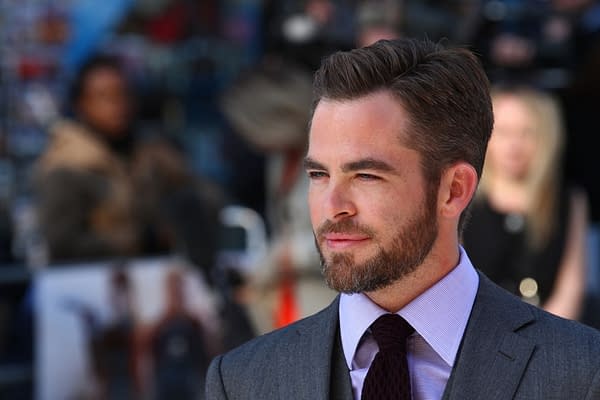 Chris Pine Is Everywhere
The Saint was a series of novels in the 1920s by Leslie Charteris and focused on "Simon Templar, better known as The Saint, a Robin Hood-esque criminal and thief for hire who goes on a globetrotting adventures." Sound like a perfect leading man role for Chris Pine right now, as the man has stayed very busy the last few months. He'll be returning as Steve Trevor in Wonder Woman 1984 in August. He also just won accolades for his work on the show We Are The Night, that aired on TNT. As far as Hollywood leading men go, Chris Pine is one who gets his name out there more often than others.
That can only be a good thing for Paramount. They were having a great looking year at the box office before the forced closures derailed it a bit. They already had a hit start to a franchise with Sonic The Hedgehog, and now will look to launch another with The Saint. Couple those with the relaunch of Top Gun, and Paramount can be riding high yet again. Once the film gets under production, there will be more announcements about who will be joining Chris Pine in the series reboot.