The original glue the held the MCU together, Clark Gregg, will be back on the big screen next year playing along side Guy Pearce in the Spinning Man. Gregg plays Paul, a lawyer who advises the main character of Evan (Pearce). The film is an adaptation of the George Harrar novel of the same name with a screenplay by Mathew Aldrich with the film being directed by Simon Kaijser.
The story is about a philosophy professor who is a devoted family man on the surface but in reality has had affairs with several of his students… and when a young woman is murdered, he becomes the prime suspect. Leading to him needing a lawyer.
Gregg was last on the big screen in the Ben Affleck film Live By Night. He'll be kicking off his fifth season on Marvel's Agents of SHIELD in 2018 as well.
I'm including this picture Gregg posted of himself today along with Michael J. Fox in acknowledgement of Fox's birthday. The photo looks like a clip from an 80's buddy cop series or a remake of Simon & Simon.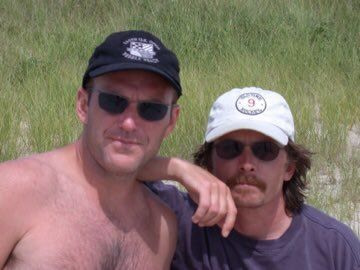 Happy Birthday @realmikefox You are my ride or die homie, a true philosopher king and maybe the funniest man alive. ❤️ pic.twitter.com/fZ7ZbfkCW9

— Clark Gregg (@clarkgregg) June 9, 2017