Today my kids came home from school early. The school, in South-East London, was closed – and will remain closed for the week, as a result of two unconfirmed cases of the coronavirus at the school. And they are going to spend the week giving the place a very deep clean, and we're all self-isolating now.
Last week, Bleeding Cool reported on the upcoming star-studded New York premiere of Superman: Red Son, based on Mark Millar and Dave Johnson's comics published a few decades ago. It was to have been on March 20th.
The movie about a Superman who landed in Russia rather than in Smallville, and grew up a communist tool of the state in the Cold War, was to have included a panel and Q&A with Amy Acker as Lois Lane, Vanessa Marshall as Wonder Woman, Roger Craig Smith as Batman, Sasha Roiz as Hal Jordan, as well as Executive Producer Bruce Timm, Director/Producer Sam Liu, and Screenwriter J.M. DeMatteis.
But sadly it is not to be. Warner Bros has told Bleeding Cool that as the impact and spread of the coronavirus (COVID-19) continues to evolve, they have decided to place added emphasis on the health and welfare of their employees, talent and fans. And to help minimize risk of exposure, Warner Bros has opted to take preventative measures and cancel the New York premiere.
They apologise for any inconvenience this has caused, and look forward to seeing those who were planning on attending at future events.
Say, maybe they could run a London premiere at my kids' school in a week's time instead? Kill two birds with one stone?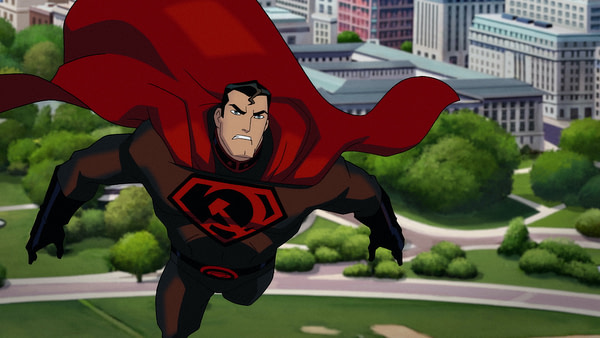 Enjoyed this article? Share it!