Greg Nicotero Talks Potential Creepshow Film in the Future
If you've been hoping for any news about the idea of a potential cinematic return for the 1982 cult classic film Creepshow, there's still (a little) hope for the future of the George A Romero directed title.
Fans of the Creepshow concept have been getting their fix through the Shudder original series, a holiday special, the second season premiering next month, and even the confirmation of a third season on the horror-driven streaming platform. The series showrunner Greg Nicotero recently spoke up about the idea for a potential Creepshow film-reboot considering the series has plenty of steam behind it — and he explained to ComicBook.com, "Well, you're talking about different audiences, in this day and age, we have a society that tends to like to watch short content. They like the idea of an 18 or a 20-minute morsel. The fact that I think what makes Creepshow different is that you have all these different themes."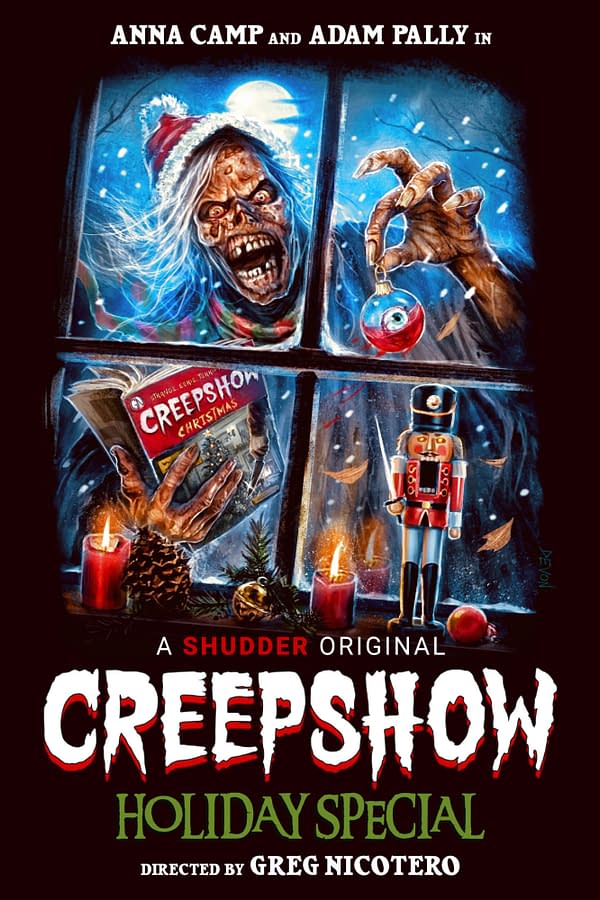 That idea of interchangeable themes and episodic approaches has definitely found its strengths, but horror is still something that is an adaptive formula for television, with trial and error still feeling prevalent for the genre. With that being said, Nicotero is very much motivated to keep Creepshow the series as a priority, concluding, "So I like what we are able to do. Certainly, I would love to consider doing a Creepshow movie and have a little bit more money, and more time, and expand the show."
Creepshow has really started to thrive in its own right with Shudder, so it isn't too crazy to see the series take precedence over a film — but that doesn't mean it's off the table. If anything, there are properties like Hellraiser currently in the process of crafting stories for both platforms, and that's enough evidence that branching out isn't too crazy.
What are your thoughts? Are you interested in the idea of a Creepshow film, or is a series the best modern platform for the horror classic?