There isn't a gif accurate enough to fully express the deep sigh and headshake we had to do in seeing the newest bit of promotional material for Dark Phoenix, the last of the 20th Century Fox-made X-Men films.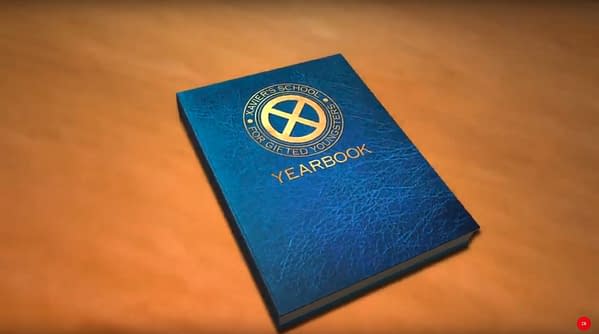 On the surface, it's fine, and it fits the theme of the previous films. A year book video, featuring the (most recent) cast with their most-known quotes, favorite tv series, films and actors.
There's just one issue-
isn't Dark Phoenix supposed to take place in the 90's?
X-Men: First Class took a reboot stance of the previous 3 X-films (and at the time, 2 Wolverine films but we try not to talk about those), and was set squarely in the 60s. This fit the origin of the comic books pretty well, and the film remains >this< writer's favorite of the lot.
X-Men: Days of Future Past jumped ahead to the 70s, X-Men: Apocalypse went into the 80's, and for all intent and purposes, Dark Phoenix is following into the 90's.
That said, HOW IN THE WORLD do some of these answers WORK? Yes, we can take a joke, and can admit it's a nice idea…but…seriously?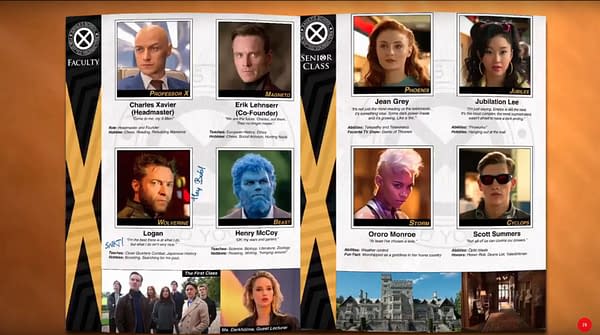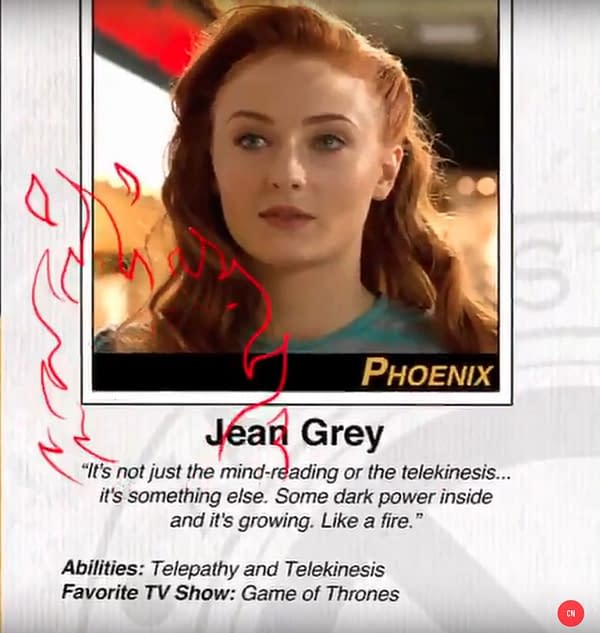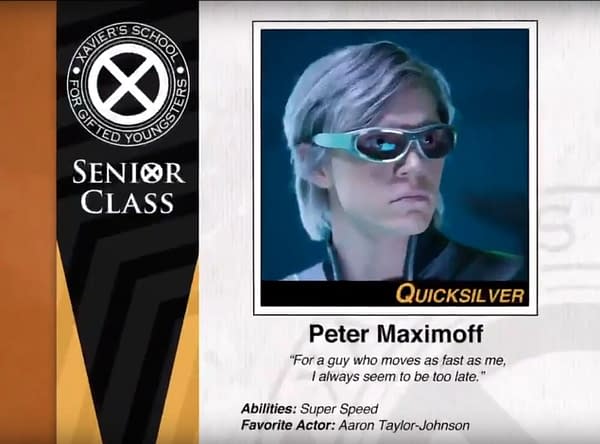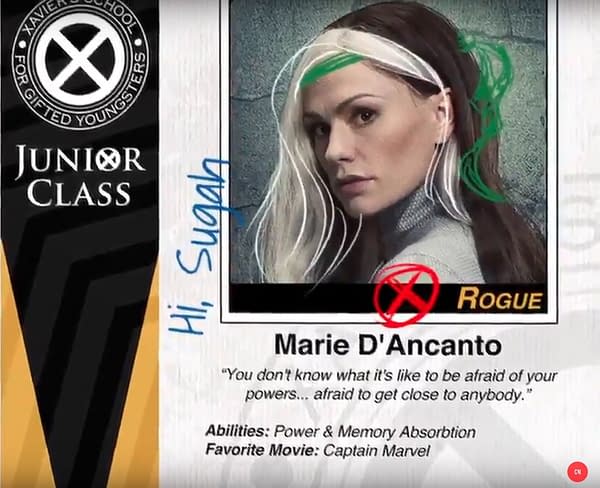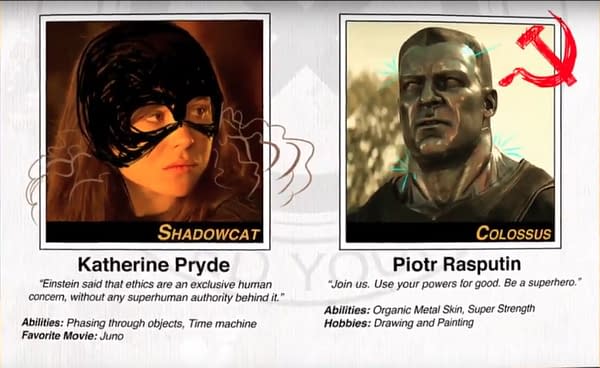 It's worth noting that we can't seem to find an official release of this promo, meaning it *may* just be a fan-made thing.
DARK PHOENIX- The X-MEN face their most formidable and powerful foe: one of their own, Jean Grey. During a rescue mission in space, Jean is nearly killed when she is hit by a mysterious cosmic force. Once she returns home, this force not only makes her infinitely more powerful, but far more unstable. Wrestling with this entity inside her, Jean unleashes her powers in ways she can neither comprehend nor contain. With Jean spiraling out of control, and hurting the ones she loves most, she begins to unravel the very fabric that holds the X-Men together. Now, with this family falling apart, they must find a way to unite — not only to save Jean's soul, but to save our very planet from aliens who wish to weaponize this force and rule the galaxy.
Dark Phoenix stars Michael Fassbender, Evan Peters, Jennifer Lawrence, James McAvoy, Nicholas Hoult, Jessica Chastain, Tye Sheridan, Sophie Turner, Kodi Smit-McPhee, and Alexandra Shipp. Simon Kinberg directs.
It'll hit theaters on June 7th, 2019.
Enjoyed this article? Share it!