Deadpool 2 [Probably] Will Break R-Rated Thursday Night Box Office Record
It's no secret that fans have been waiting to see Deadpool 2 and it looks like the Thursday Night box office take is reflecting that. With an estimated $15 million earned, the FOX sequel will easily beat the previous R-rated film's record.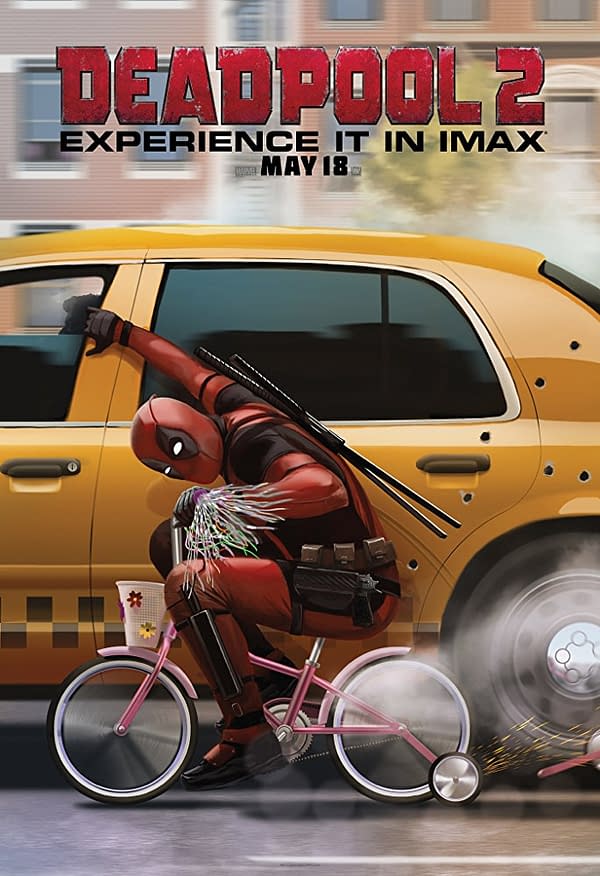 The previous record holder you ask? Why that'd be New Line/Warner Bros. remake IT, which cashed in at $13.5 on it's Thursday.
Deadline says it's more than likely that when morning rolls around, Deadpool 2 could actually be looking at something closer to $16 million for the day, but they make a point of mentioning this is their internal projection and not anything from 20th Century Fox Studios.
The red and black clad 4th wall breaking antihero set some impressive box office numbers with his first bow, Deadpool opened on February 12th of 2016. You'll notice that's mighty close to Valentines Day, something the film used in much of their early advertising. Bringing in $132 million domestic in it's opening weekend, making it the highest grossing R-rated film opening of all time. (Which still hasn't been topped, even though IT did come close.)
Ryan Reynolds returns as the Rob Liefeld-created comic book title character, and pulls together a team of fellow mutants (and Peter) including Domino, played by Zazie Beetz.
Deadpool 2 opens in theaters on May 18th.