A brand-new animated series in the Star Wars universe is heading to the Disney Channel and Disney XD starting this Fall. Star Wars: Resistance will star BB-8 alongside resistance fighter pilots, including both new characters and appearances by fan-favorites like Poe Dameron and Captain Phasma, who will be voiced by their movie actors, Oscar Isaac and Gwendoline Christie.
Created by Dave Filoni, the voice cast of the show includes: Christopher Sean (Days of Our Lives), Suzie McGrath (East Enders), Scott Lawrence (Legion), Myrna Velasco (Elena of Avalor), Josh Brener (Silicon Valley), Donald Faison (Scrubs), Bobby Moynihan (DuckTales), Jim Rash (Community) and Rachel Butera (Tammy's Tiny Tea Time).
"The idea for Star Wars Resistance came out of my interest in World War II aircraft and fighter pilots," said Filoni in a press release. "My grandfather was a pilot and my uncle flew and restored planes, so that's been a big influence on me. There's a long history of high-speed racing in, and I think we've captured that sense of excitement in an anime-inspired style, which is something the entire team has been wanting to do for a long time."
Look for the series to premiere on the Disney Channel in the Fall, and later air on Disney XD.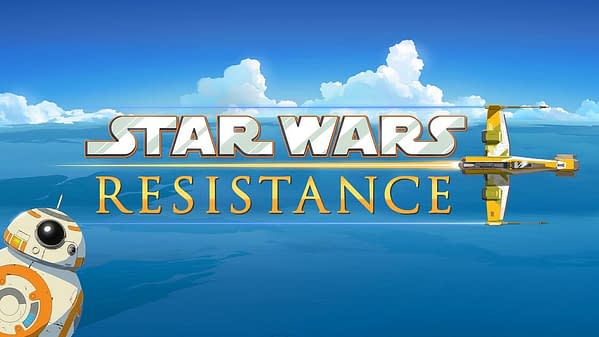 Enjoyed this article? Share it!