Are Disney Parks Planning A Captain America Shield Toss Attraction?
There's no doubt that Disney is trying to bring more Marvel into their parks. While they can't go full-on Marvel fanatic in the Orlando park (due to Universal Orlando still having the bulk of the Marvel characters), the other parks are free and clear to bring in whomever they want. In a patent application filed by Disney in December of 2015, it appears that fans may get a chance to throw Captain America's shield at bad guys in a new Captain America Shield Toss attraction. According to the patent:
"Launching virtual objects using a rail device: Embodiments herein describe a throwing apparatus that includes a projectile that slides on a rail. In one example, as the user makes a throwing action, the projectile slides along the rail and locks into place at an end of the rail. In response, the throwing apparatus launches a virtual object representing the projectile along a virtual path extending away from the throwing apparatus…"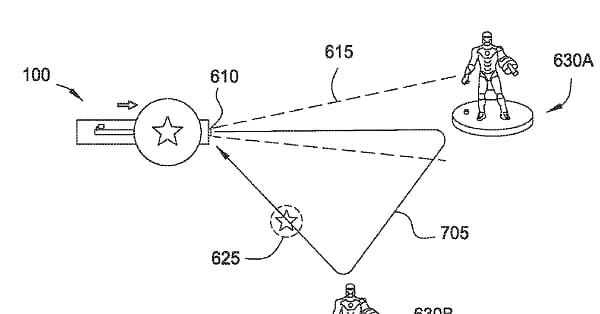 Going through this potential Captain America Shield Toss in basic terms, a rail would attach to the guest's forearm, and a shield would slide down it, mimicking a throw. This will trigger a motion sensor, which will show a shield being thrown on a screen in front of the guest. If I were a betting woman — and I'm not — this will likely be introduced in Disneyland and Disneyland Paris if it goes through. Disney has plans to expand the Marvel attractions in both parks, so be on the lookout for this over the next year (if it happens).
Currently, you can meet Captain America inside Disneyland, as well as several other characters. Disneyland is also in the midst of its Summer of Heroes event, where you can train to be a S.H.I.E.L.D. agent, ride the new GOTG ride, and more! Hopefully Disney World will expand with more Marvel soon, as the Groot and Star-Lord meet-and-greet have been a hit for the park.