 Okay? Good.
Let's join up a few dots.
Yesterday, Bleeding Cool wrote about Sylvester McCoy talking about a new casting for the Master in the upcoming series.
Add to that the news that Sam Anderson has been cast as a recurring cast member, Danny Pink.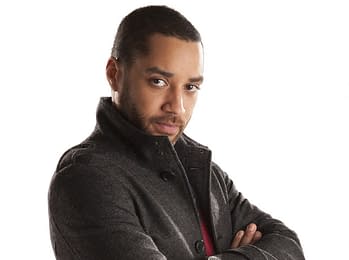 Add to that the considerable fuss and discussion about getting a black actor to play The Doctor in recent years, with Paterson Joseph auditioning and coming second to Matt Smith, and Neil Gaiman stating a black actor had been asked but declined…
And then add to all that, an acting contact of Bleeding Cool getting in touch to pass on the overheard gossip that Anderson was intended to play "the Doctor's nemesis".
Against an older Doctor, could we have a much younger Master? Hidden in plain sight? You are still not alone?
Rumours, rumours, speculation speculation, gossip gossip…
@richjohnston re:Sam Anderson speculation: "Daniel Pink" is an anagram of "Pain Linked". Just food for thought.

— Phantom Specialist (@ericovalle) March 10, 2014
Enjoyed this article? Share it!