Posted in: Disney, Movies, Pixar | Tagged: disney, elemental, pixar
---
Elemental: New Trailer And Posters Released, More Voice Cast Announced
Disney and Pixar have released a new trailer and poster for the upcoming Elemental. The movie will be released in theaters on June 16th.
---
Disney and Pixar have released a new trailer and four new character posters for the upcoming Elemental. The trailer shows off a ton of new footage from the upcoming original film and gives viewers a better idea of what kind of movie they are in for. Aside from Wall-E, this might be the closest to a romantic comedy that Pixar has ever put out. The animation for the various elements looks stunning, and now we also know a few of the additional voice cast members that will be in this film. Also, that Marco Polo joke is, well, fire [I'll see myself out].
Elemental: Summary, Release Date, Cast List
Disney and Pixar's Elemental, an all-new original feature film that transports moviegoers to an extraordinary place called Element City, where a host of elements live and work. The trailer showcases each element—air, earth, water, and fire—and what sets them apart, according to Ember, a quick-witted and fiery woman who's always stayed close to home in Firetown. In Elemental, which opens in theaters on June 16th, she finally ventures out of her comfort zone to explore this spectacular world born from the imaginations of Pixar's filmmakers and specifically crafted for the big-screen experience. Element City is inspired by big cities around the globe and embraces theorized contributions from each elemental community—from giant pine-tree-like buildings and waterfall skyscrapers to a tornado-shaped arena called Cyclone Stadium.
Joining the previously announced voice cast, including Leah Lewis and Mamoudou Athie as Ember and Wade, respectively, are Ronnie del Carmen as Ember's soon-to-be-retired dad, Bernie; Shila Ommi as Ember's love-seeking mom, Cinder; Wendi McLendon-Covey as Wade's stormy and Air-Ball-loving boss, Gale; Catherine O'Hara as Wade's welcoming mom, Brook; Mason Wertheimer as Ember's admiring earth neighbor, Clod; and Joe Pera as an overgrown city bureaucrat, Fern. Directed by Peter Sohn, produced by Denise Ream, p.g.a., and executive produced by Pete Docter, Elemental features a screenplay by John Hoberg & Kat Likkel and Brenda Hsueh with story by Sohn, Hoberg & Likkel and Hsueh. The film's original score was composed and conducted by Thomas Newman.
---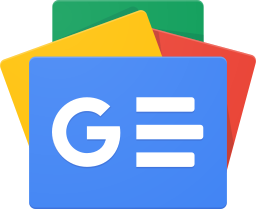 Stay up-to-date and support the site by following Bleeding Cool on Google News today!