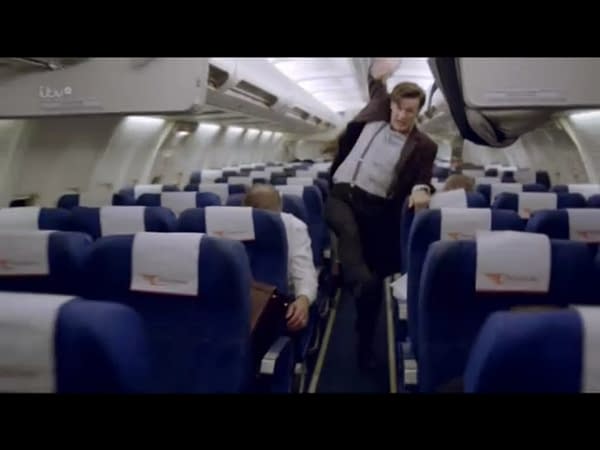 Or at least he did.
On the Jonathan Ross show tonight, Matt Smith revealed that he travels on the London Underground every day, on the end carriage in a beanie hat.
So… will you start taking the end carriage looking out for big chins under beanies? Or is that just creepy? Probably. Also, he's single…
He confirmed he's doing the anniversary special and Christmas special, but is taking it "year by year". And on the fiftieth anniversary, "the biggest and the best and the most exciting years for the show." As for Daleks, we may get one but other aliens too..
And the one tease word he can give us for the anniversary special? "Paintings."
You'll miss him when he's gone.
Enjoyed this article? Share it!