Equalizer 2 has seen its first trailer released, and it is a glorious mix of Denzel Washington one-liners and uber-violence. Robert McCall is back and serving out the type of justice only he, Liam Neeson, and John Wick can dole out.
Denzel Washington returns to one of his signature roles in the first sequel of his career. Robert McCall serves an unflinching justice for the exploited and oppressed – but how far will he go when that is someone he loves?
The film is directed by the retuning Antoine Fuqua, who turned the first one into a surprise hit. Joining Denzel in this sequel will be Melissa Leo, Bill Pullman, Pedro Pascal, Jonathan Scarfe, Sakina Jaffrey, and MMA Fighter Donald "Cowboy" Cerrone. The film also revealed its first poster, although it leaves a little to be desired.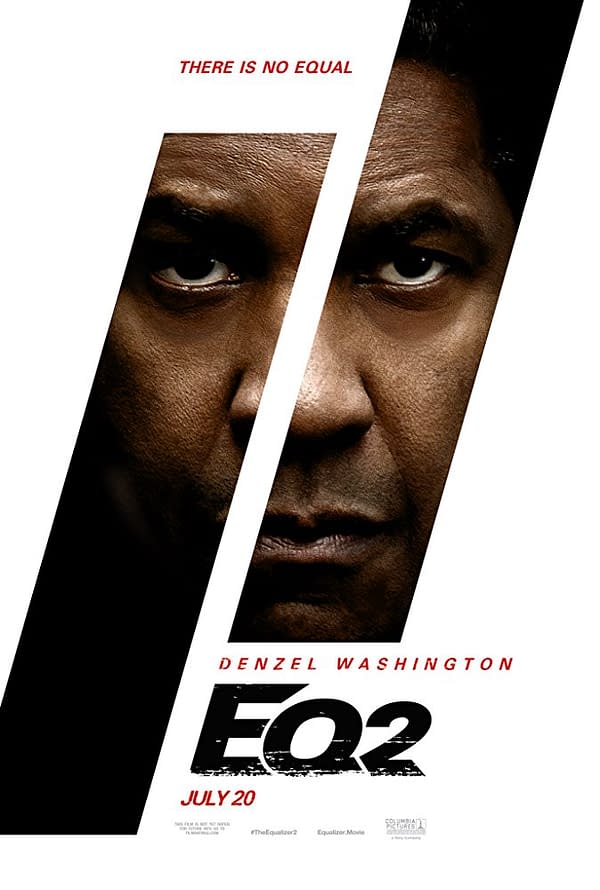 I will be honest- I never saw the first one. I always meant to, but never found the time. After watching this trailer however and getting a good sense of the world Robert McCall inhabits I will be changing that as soon as possible. This looks like a great throwback to the revenge films I love so much, with a director I respect, and an actor I adore. I just feel bad now that I never experienced it until this trailer.
Consider me on the Equalizer train.
Equalizer 2 hits theaters on July 20th.
Enjoyed this article? Share it!