'Escape Room' Sequel is Coming in April 2020
Escape Room is getting a sequel. The January film will see a second installment hitting theaters on April 17, 2020. Adam Robitel will return to direct the next installment, bringing with him writer Bragi F. Schut and producer Neal H. Moritz. No word on who from the cast from the original film might be back, or if this will continue to be Saw-esque and bring in a new group of people to try and escape with their lives.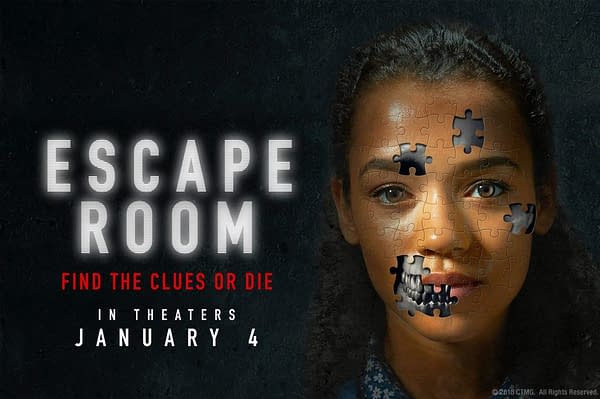 The first film was made for $9 million and has grossed an exceptional $118 million worldwide. Even better was that it has no big name stars attached, and held its own against the Warner Bros. mega-hit Aquaman. The concept featured a group of strangers being summoned to an office building and trying to escape various rooms and traps to try and "win"$10,000, although that turns out to be a lie, as they all have to come face to face with decisions and mistakes they have made in their lives. Yes, it is more than a little like Saw. The first hour was actually pretty decent, but by the end it tried way too hard to be clever and the twists were not only predictable, but haphazardly done. Here's hoping that for a sequel they can tighten those types of things up.
Escape Room 2 will open on April 17, 2020.