Followed is a new horror film currently available to see at drive-ins around the country. The score is one of the standout parts of the film, by Jason Soudah, with its pulsing beats and interesting quieter moments. I was a fan when I watched the film, which is currently number one at the North American box office on the strength of its drive-in run. I was such a fan of the score, that we here at BC are thrilled to present the debut of two tracks off the Followed score by Jason Soudah right here. It will be available on July 7th from Derby Zero Productions. You can hear the tracks "Logging In" and "Who's Following Us" below.
Followed Screams "See Me At The Drive-In"
"When aspiring social media influencer "DropTheMike" is offered a lucrative sponsorship to grow his channel, he's joined by his video crew on a visit to one of the most haunted hotels in America, where he'll give his audience a horrific night of thrill-seeking the likes of which they have never seen before. What begins as a fun investigative challenge including the infamous Elevator Ritual quickly descends into a personal hell of true evil, begging the timely question: how far would you go to pursue internet fame?"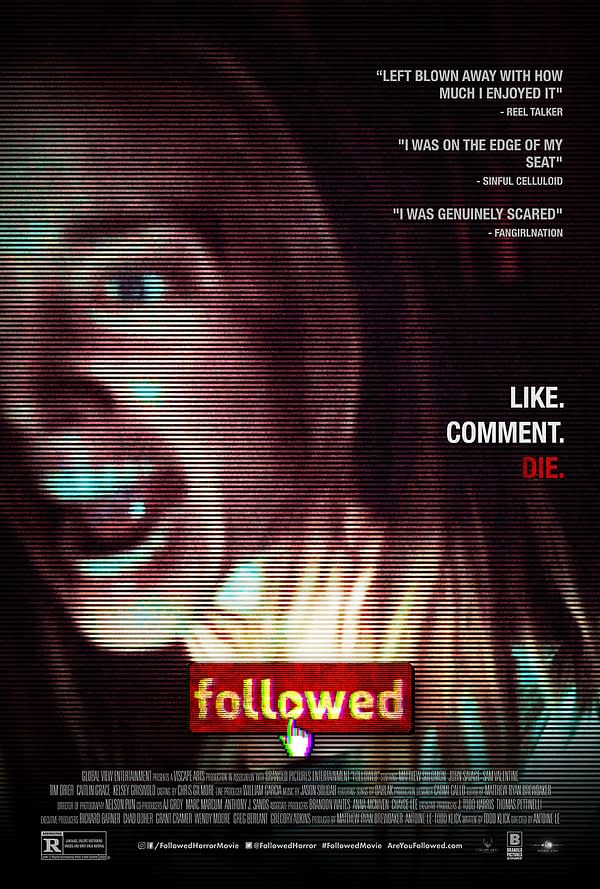 The score for the film by Jason Sudah will release on July 7th from Derby Zero Productions. Here is a list of all the drive-ins that will be playing Followed as well.
CA
Mission Tiki 4 DI Montclair CA Los Angeles
Santee Twin DI Santee CA San Diego
GA
Starlight 4 DI Atlanta GA Atlanta
IA
Blue Grass DI Blue Grass IA Davenport-R.Island-Moline
Superior 71 DI Spirit Lake IA Sioux City
IN
Tri Way 4 DI Plymouth IN South Bend-Elkhart
NC
Badin Road DI Albemarle NC Charlotte
NH
Milford DI 2 Milford NH Boston Manchester
Weirs Quad DI Laconia NH Boston Manchester
OH
Elm Road Triple DI Warren OH Youngstown
Field of Dreams DI Liberty Center OH Toledo
Magic City Twin DI Barberton OH Cleveland-Akron Canton
Midway Twin Drive-In Ravenna OH Cleveland-Akron Canton
South DI Twin Columbus OH Columbus
Springmill DI Mansfield OH Cleveland-Akron Canton
Tiffin DI Tiffin OH Toledo
Van-Del DI Middle Point OH Ft. Wayne
PA
Brownsville DI Grindstone PA Pittsburgh
Dependable DI Coraopolis PA Pittsburgh
Evergreen DI Mount Pleasant PA Pittsburgh
Skyview Twin DI Carmichaels PA Pittsburgh
SC
Hi-Way 21 DI Beaufort SC Savannah
TN
Summer DI 4 Memphis TN Memphis
UT
Redwood 4 DI West Valley UT Salt Lake City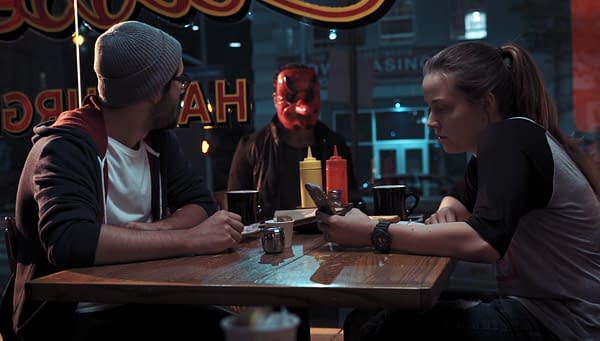 AZ
Glendale 9 DI Glendale AZ Phoenix Prescott
CA
Capitol 6 DI San Jose CA San Francisco-Oak-San Jose
Madera DI Madera CA Fresno-Visalia
Paramount DI Paramount CA Los Angeles
Rubidoux Triple DI Riverside CA Los Angeles
Sacramento 6 DI Sacramento CA Sacramnto-Stkton-Modesto
Santa Barbara DI closed Goleta CA Santa Barbra-Sanmar-Sanluob
Skyline Twin DI Barstow CA Los Angeles
Solano Twin DI Concord CA San Francisco-Oak-San Jose
South Bay Triple DI San Diego CA San Diego
Van Buren 3 DI Riverside CA Los Angeles
NV
El Rancho 4 DI Sparks NV Reno
Las Vegas 5 DI North Las Vegas NV Las Vegas
NY
Black River DI Watertown NY Watertown
PA
Beckys DI Walnutport PA Philadelphia
TN
Stardust DI Watertown TN Nashville
Enjoyed this article? Share it!