The Face Shop is a South Korea-based company specializing in skin care and makeup. Their products are made from the finest active plants and are designed to enhance a person's natural beauty. Currently there are over 100 stores worldwide, which is an impressive feat. I stopped into one recently and was slightly overwhelmed with the selection of products. That being said, these products are affordable and high quality.
To my extreme luck, they also have a number of licensed beauty products — Disney, Marvel, and The Simpsons — are some of what you can find. While normally I would go for any Disney product, The Simpsons products were too unique for me to pass up.
For $24 I got three sheet masks, sunscreen, and hand cream. Not bad at all, and the packaging is really awesome. Today I tried the Lisa face mask, which touts itself as a size small. To be fair, it is a smaller than normal face mask, but it still covered my adult-size face well.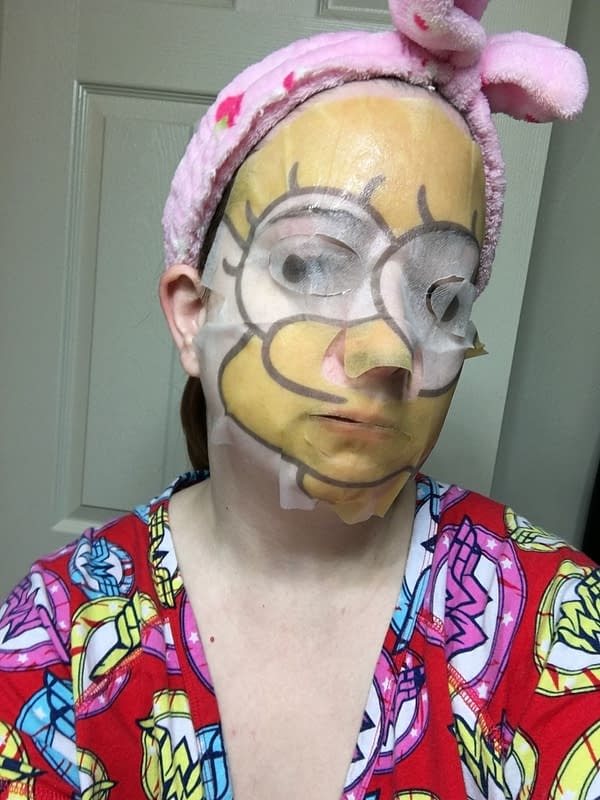 By the way, these are supposed to make you look like the characters — so they're mildly horrifying (like that Hello Kitty mask). But they do feel amazing on the skin. After 15-20 minutes, your skin will be feeling smooth and fresh, and not weirdly sticky and gross like some masks. Overall I highly suggest this mask, if you can find it!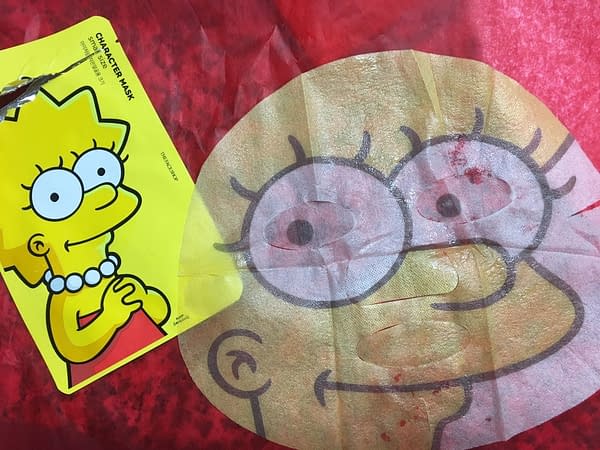 Enjoyed this article? Share it!