Posted in: Marvel Studios, Movies | Tagged: Ben Grimm, daniel taylor, doctor doom, fantastic four pins, ff, galactus, johnny storm, killian eng, Marvel Comics, marvel fantastic four, mondo, mondo fantastic four, mondo marvel, Reed Richards, silver surfer, sue richards
---
Fantastic Four Mondo Collection Goes On Sale This Morning
Fantastic Four fans and collectors, this morning will be a fun one. Mondo is offering four new art prints on their new site The Drop today, two featuring Galactus and the other featuring Silver Surfer. The Galactus one is by Killian Eng and will have two versions- a color version numbered to 225 and a black and white version numbered to 100. The Silver Surfer is by Daniel Taylor and will also have a washed out version numbered to 150 and a more colorful version limited to 100.
This is all part of a whole Fantastic Four collection, which you can check out all of and see all the details below.
When we first started creating work inspired by the Marvel Universe, we kept a dream list of characters we wanted to develop all sorts of fun stuff for. Over the years, we have hosted multiple gallery shows,
commemorated the comics and films alike, and tackled so many of Marvel's mightiest heroes and villains – from the Avengers to the merry mutants, and even the larger than life cosmic powerhouses. However, one particular group had remained out of reach – perhaps lost in the Negative Zone, or on yet another of their awesome adventures…until now.
We are SO excited to present a collection of new items celebrating
Marvel's First Family: THE FANTASTIC FOUR! Created by the legendary Stan Lee and Jack Kirby, these "heroes with hang-ups" and their iconic cast of supporting characters represent a beloved corner of the Marvel Universe and are truly near and dear to our comic-loving hearts here at Mondo. More than any other of Marvel's Silver Age heroes, the
FANTASTIC FOUR always seemed to transcend traditional costumed heroics, instead focusing on stories about a tight knit family of adventurers.
Back in 2013, our very first Marvel comics release was a gorgeous poster for the Silver Surfer by Kilian Eng. We knew immediately what had to come next and, years later, we are thrilled to have worked with Kilian to kick off this FF launch on an equally stunning poster for the
devourer of worlds: Behold… GALACTUS! But what's a world-eater
without his herald? We worked with Dániel Taylor on a beautiful poster for the sentinel of the space ways and wielder of the power cosmic, THE SILVER SURFER!
Also on sale are some sweet enamel pins again designed by the great Tom Whalen.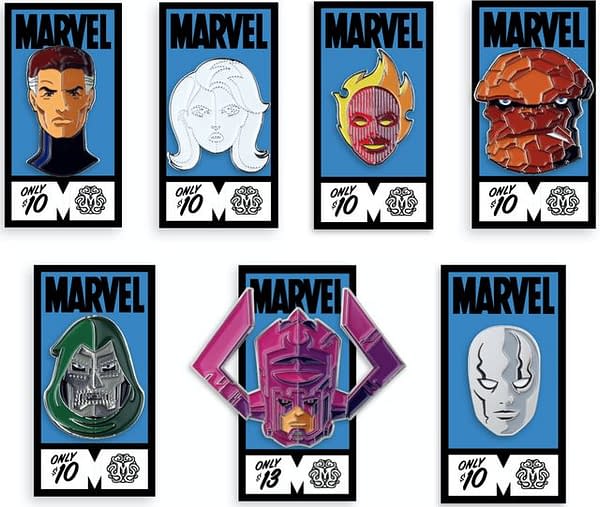 And last but not least, a new Marvel Slip Mat featuring the 4 logo and Doom's head.
All of this is available today at 11 am Central right here.
---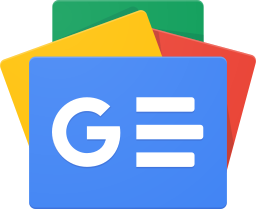 Stay up-to-date and support the site by following Bleeding Cool on Google News today!