By Christopher Helton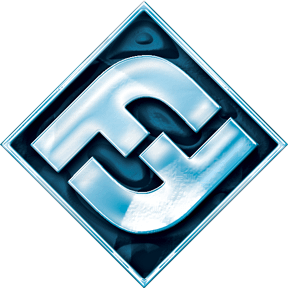 Board game and tabletop roleplaying game publisher Fantasy Flight Games announced that they will be merging with the Asmodee Group (who we had previously reported had acquired Ticket To Ride publisher Days of Wonder). In addition to board games like Arkham Horror and Descent: Journeys In The Dark, Fantasy Flight Games publishes board based on the Battlestar Galatica and Lord of the Rings properties, as well as Sid Meier's Civilization. Fantasy Flight Games also publishes tabletop RPGs for Warhammer Fantasy and Star Wars.
According to Stephen Horvath, Senior Vice President of Communications for Fantasy Flight Games, the merger has been approved by the shareholders of both companies and will go on as planned. In a phone interview Horvath said that the roleplaying side of Fantasy Flight Games' portfolio of properties would not be impacted except that they would be getting access to Asmodee's greater "distribution and marketing support in Europe." In the short term, this will not offer additional language support to Fantasy Flight Games' games, but that could be offered in the future.
While most of the portfolio of games offered by Fantasy Flight Games will stay under the banner of the company there "might be one or two titles that do not fit well that may move" from other companies within the Asmodee Group to Fantasy Flight Games, according to Horvath. He said further that "small games in our portfolio that do not fit what we do best, those games might move to another group."
Fantasy Flight Games is known for an immersive experience in their games, like Arkham Horror, and applying that expertise to other games within the Asmodee Group could certainly be a benefit to all of the publishers within the group.
The Asmodee Group is a leading international games publisher and distributor with operations located in Europe, the United States, and China. Asmodee's best known titles, either published or distributed on behalf of key publishing partners, include Ticket to Ride, Splendor, 7 Wonders, Dixit, Takenoko, Abyss, Timeline, Dobble, Jungle Speed, and Werewolves of Millers Hollow.
Christopher Helton is a blogger, podcaster and tabletop RPG publisher who talks about games and other forms of geekery at the long-running Dorkland! blog. He is also the co-publisher at the ENnie Award winning Battlefield Press, Inc.  You can find him on Twitter at @dorkland and on G+ at https://plus.google.com/+ChristopherHelton/ where he will talk your ear off about gaming and comics.
Enjoyed this article? Share it!