WWE Heartthrob Finn Balor On Sports Illustrated Now!
On this morning's Sports Illustrated Now, current WWE badass Finn Balor (AKA Prince Balor, AKA The Demon King, AKA Fergal Devitt) came on to share some insight on a few things. Maggie Grey and Robin Lundberg had a few questions for Balor, some of which may raise additional questions for longtime Balor fans.
They started with asking if the Bullet Club would ever get back together. According to Balor, it was a moment in time, and he feels like they would be a regression for their respective careers.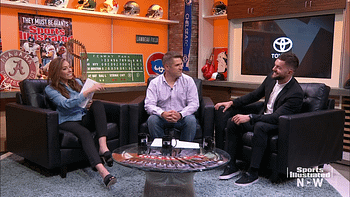 Would the Demon King ever make a return? The Demon King may come back eventually, but not for now. He's come quite far in his wrestling career, so I feel it's OK to leave some things in the past (although I would enjoy seeing that again). I'm sure we've all noticed that Balor doesn't always have the odds stacked in his favor. He doesn't mind fighting bigger guys, and has always enjoyed the David vs. Goliath aspect. He enjoys being the underdog.
Balor also realizes he is a fan favorite of the ladies. He has nothing to say on that, but he blushes, so he clearly enjoys it. He did deny any knowledge of the incredible Finn Balor Abs Twitter page, but I'm gonna put out there that I'm fairly sure he know it exists.
He is also rooting for Connor McGregor in his upcoming fight against Floyd Mayweather, as Irish people tend to pull together. Balor feels like McGregor would do well in WWE.
And because they needed to ask some fluff questions, these are Balor's top 5 best WWE openings:
Stone Cold
HBK
Undertaker
Shinsuke Nakamura
Ultimate Warrior
And lastly, will Okada join Raw? Balor isn't sure, he just thinks he's visiting friends, which does make sense. If Okada did join, it would likely be a surprise for everyone. Overall the interview was good, but it felt a little rushed, and I'm not sure if either host knows a good deal about wrestling as a whole.
Balor will be wrestling tonight at Madison Square Garden.
---
---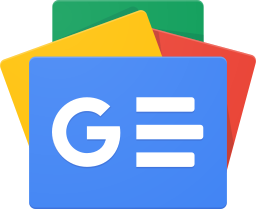 Stay up-to-date and support the site by following Bleeding Cool on Google News today!