It's been a lot of fun watching the John Wick series go from a small action movie that no one had heard of to one of the genre-redefining action vehicles of the modern era. It reminded everyone that Keanu Reeves is just as much an action star now as he was back when The Matrix came out in 1999. We're getting a third entry in the series with a bunch of awesome new cast members including the fantastic Anjelica Huston. Empire Magazine got a chance to speak to Reeves and reveal a first look at Huston's character.
"We're trying to make it that there are different tribes, less nondescript assassins," Reeves says. "Anjelica Huston is playing this Roma Ruska character."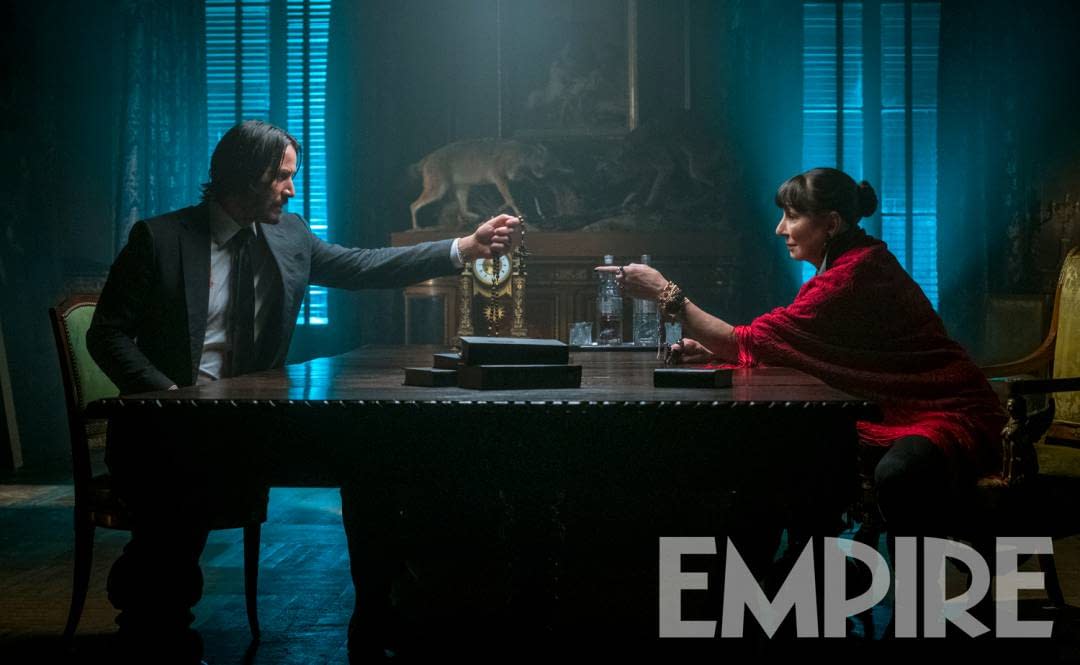 If this third movie continues to do as well as the other entries there is a chance we could get a fourth entry. However, director Chad Stahelski has said that he's taking this one movie at a time which is good. While looking ahead is important it's just as important to make sure that you release a good product now as well.
John Wick: Chapter 3, directed by Chad Stahelski, will star Keanu Reeves, Ruby Rose, Ian McShane, Common, Anjelica Huston, Asia Kate Dillon, Mark Dacascos, Jason Mantzoukas, and Halle Berry. It will be released on May 17th, 2019.
Enjoyed this article? Share it!