Wanna Play? Check Out the First Trailer For the Child's Play Remake
The first trailer for the new take on Chucky has arrived. Child's Play is coming back to theaters this summer, and it is even more terrifying than before. While we don't get a full look at the murderous doll here, he certainly seems to be up to his old tricks. That means that I have to avoid theaters like the plague starting in late June, as Chucky is still the one horror icon that gives me the willies. Check out the new trailer below:
Terror strikes when a woman unwittingly gives her young son an evil toy doll.
Child's Play "purists" have already torn this one to shreds, yelling about how nonw of the original creative team is involved, or how long time voice of Chucky Brad Douriff is not voicing the murderous doll. What I will say after viewing this teaser is that they seem to have ditched the more comedic elements of the later films in the series, as this seems more horrific and scary than any since that iconic original. I could be wrong since we really don't hear or even see Chucky, but I guess we will have to see. I mean, you will all have to see, because the only thing worse than a possessed serial killer doll is an upgraded A.I. serial killer doll. No thank you, I like to be able to sleep at night. I guess the only question left is: who is playing Chucky?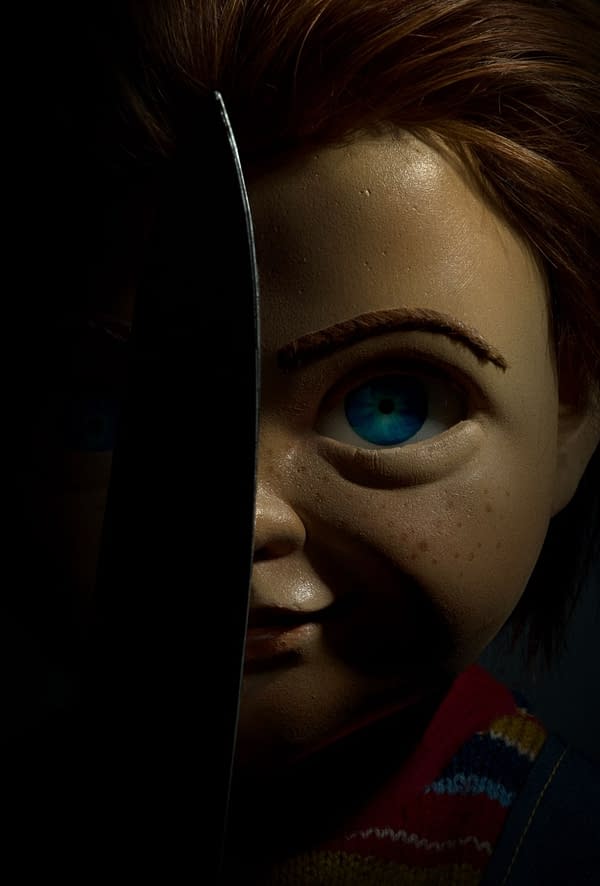 Child's Play, starring Aubrey Plaza, Gabriel Bateman, Brian Tyree Henry, Ty Conciglio, Tim Matheson, and David Lewis will open in theaters on June 21st.