First Trailer for 'Extremely Wicked, Shockingly Evil and Vile' Hits
Hollywood's obsession with revisiting serial killers in film and television will more than likely not stop anytime soon, and the most recent entry in the genre happens to star Zac Efron as Ted Bundy.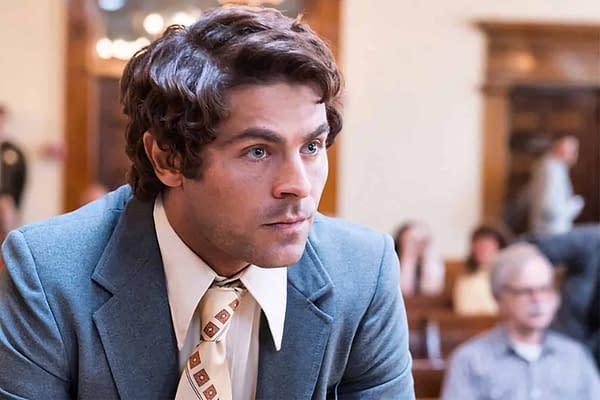 Extremely Wicked, Shockingly Evil and Vile will premiere this week during the annual Sundance Film Festival in Park City, Utah, and a trailer was just released for it this morning:
The official synopsis for the film reads:
1969. Ted (Zac Efron) is crazy-handsome, smart, charismatic, affectionate. And cautious single mother Liz Kloepfer (Lily Collins) ultimately cannot resist his charms. For her, Ted is a match made in heaven, and she soon falls head over heels in love with the dashing young man. A picture of domestic bliss, the happy couple seems to have it all figured out … until, out of nowhere, their perfect life is shattered. Ted is arrested and charged with a series of increasingly grisly murders. Concern soon turns to paranoia—and, as evidence piles up, Liz is forced to consider that the man with whom she shares her life could actually be a psychopath.
Joe Berlinger is directing the film for Voltage Pictures from a script by Michael Werwie.
This particular take on the Bundy story will reportedly be told from Elizabeth Kloepfer (Lily Collins) point of view, Bundy's live-in girlfriend. John Malcovich will play Judge Edward Cowart. Jim Parson plays Larry Simpson, lead prosecutor in Bundy's 1979 trial, who got Bundy convicted and put in prison for his crimes.
Extremely Wicked, Shockingly Evil and Vile will release on January 26th 2019.