Fox Deletes a Scene in The Predator with a Registered Sex Offender, Director Apologizes
Earlier today LA Times broke a story that 20th Century Fox has deleted a scene from the upcoming movie The Predator that featured a registered sex offender. The scene in question featured a man named Steven Wilder Striegel. He is a long time fan of director Shane Black who issued a statement to the Times.
"I personally chose to help a friend. I can understand others might disapprove, as his conviction was on a sensitive charge and not to be taken lightly."

But he said he has long believed that Striegel was "caught up in a bad situation versus something lecherous."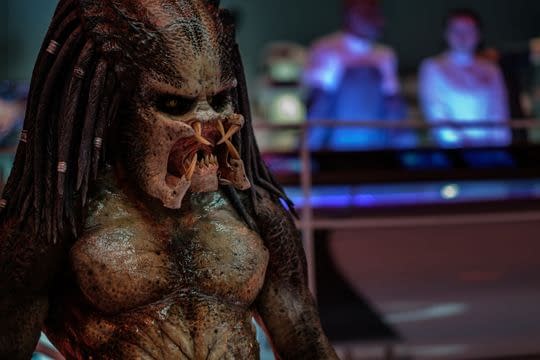 Black issued another statement that Variety covered later today.
"Having read this morning's news reports, it has sadly become clear to me that I was misled by a friend I really wanted to believe was telling me the truth when he described the circumstances of his conviction. I believe strongly in giving people second chances – but sometimes you discover that chance is not as warranted as you may have hoped."

"After learning more about the affidavit, transcripts and additional details surrounding Steve Striegel's sentence, I am deeply disappointed in myself. I apologize to all of those, past and present, I've let down by having Steve around them without giving them a voice in the decision," Black added.
The Times article goes into the details about what Striegel was convicted of. He sent emails to a "distinct relative" and in an "attempt to boost her self-esteem, Striegel said he "made the the very bad judgement call of telling her in these emails that she was attractive, and sexy, and not a failure, etc."" The statements that Striegel to the 14-year-old are detailed in the report and they were bad enough that Striegel plead guilty in a Connecticut court in 2010. The emails in question detail Striegel's graphic sexual fantasies and he encouraged her that she shouldn't tell anyone about what they were doing.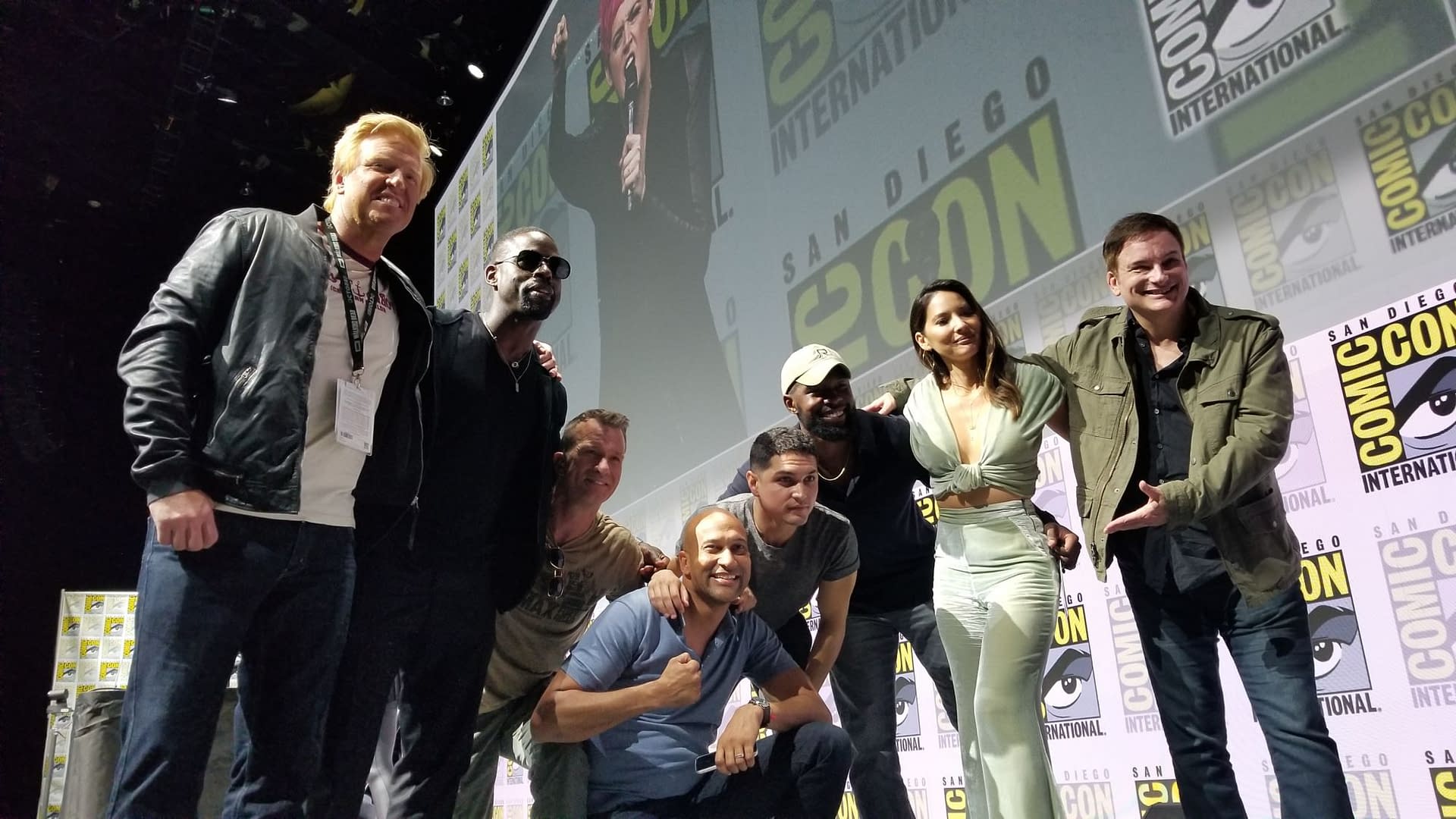 Star Olivia Munn, found out about Striegel's conviction and passed the information last month. The scene in question involved Munn with Stiegel as a jogger who repeatedly hits on her.
"Our studio was not aware of Mr. Striegel's background when he was hired," a Fox spokesperson said in a statement to The Times. "We were not aware of his background during the casting process due to legal limitations that impede studios from running background checks on actors."
At the moment there is no telling whether or not this is going to impact the box office of the the movie. It is set to premiere at the Toronto International Film Festival this week.
Summary: From the outer reaches of space to the small-town streets of suburbia, the hunt comes home in Shane Black's explosive reinvention of the Predator series. Now, the universe's most lethal hunters are stronger, smarter and deadlier than ever before, having genetically upgraded themselves with DNA from other species. When a young boy accidentally triggers their return to Earth, only a ragtag crew of ex-soldiers and a disgruntled science teacher can prevent the end of the human race.
The Predator, directed by Shane Black, stars Boyd Holbrook, Trevante Rhodes, Jacob Tremblay, Keegan-Michael Key, Olivia Munn, Sterling K. Brown, Alfie Allen, Thomas Jane, Augusto Aguilera, Jake Busey, and Yvonne Strahovski. It will be released on September 14th.