Seth Rogen's Childhood "Ruined" by Fake Movie in 'Home Alone'
Actor Seth Rogen had a depressing Christmas this year after finding out a movie the 1990 holiday classic Home Alone referenced turned out to be a fake.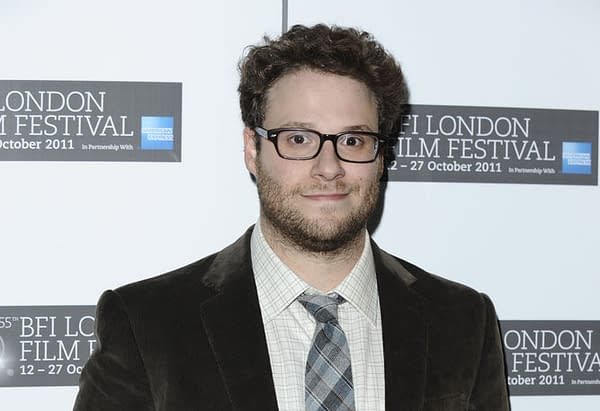 Home Alone director Chris Columbus shot the film-within-the-film, Angels with Filthy Souls. The gangster (Ralph Foody from The Babe, The Blues Brothers) in the black and white film Kevin (Macaulay Culkin) watches, utters his famous line after killing his victim at the hands of his Tommy gun.
"Keep the Change, ya filthy animal."
Moody would reprise his role for the 1992 sequel, Home Alone 2: Lost in New York where Kevin watches the film's sequel, Angels with Even Filthier Souls where Moody alters his line to "Merry Christmas, ya filthy animal" after gunning down another pour soul. He retired after the film and passed in 1999.
Rogen took to Twitter upon finding out this revelation. Vanity Fair covered the behind the scenes look in Christmas 2015.
My entire childhood, I thought the old timey movie that Kevin watches in Home Alone (Angels With Filthy Souls) was actually an old movie.

— Seth Rogen (@Sethrogen) December 25, 2018
Other celebrities like Marvel Cinematic Universe's Chris Evans responded in shock, "IT'S NOT????"
IT'S NOT???? https://t.co/opPZtnaehs

— Chris Evans (@ChrisEvans) December 25, 2018
Rodney Rothman, co-writer and co-director of Spider-Man: Into the Spider-verse, also tweeted his shock saying, "I didn't know it until you just said this."
I didn't know it until you just said this.

— rodneyrothman (@rodneyrothman) December 25, 2018
Rogen apologized in response, "I'm sorry you had to find out this way."
Comedian and star of the Netflix series Big Mouth Nick Kroll confirmed the news, "It isn't? (Dead serious)."
It isn't? (Dead serious)

— nick kroll (@nickkroll) December 25, 2018
Did this movie within a movie surprise you too? Sound off in the comments.