Fox Orders That Live Action X-Men Action/Adventure Pilot From Matt Nix, Marvel TV
Fox has ordered a pilot for another X-Men TV show, according to a new report from Variety. The untitled show will be of the action/adventure genre, and will be written and executive produced by Matt Nix. Lauren Shuler Donner, Bryan Singer, Simon Kinberg, Jeph Loeb, and Jim Chory will all also executive produce the show. As to what it will be about, Variety says:
The pilot will focus on two ordinary parents who discover their children possess mutant powers. Forced to go on the run from a hostile government, the family joins up with an underground network of mutants and must fight to survive.
Anyone want to take any guesses? ???
Whatever it is, and whether it features existing characters or brand new ones, the show joins Legion as the second Marvel TV show on a Fox network using Marvel's characters that Fox owns the film rights too. Another X-Men show, Hellfire, was originally announced around the same time as Legion, but ended up petering out. Regardless, these collaborations represent a cooling of tensions in the war between Fox and Marvel CEO Ike Perlmutter over the rights, perhaps a necessary forging of alliances to combat Marvel Studios rogue leader Kevin Feige, who broke out from Ike's control in 2015.
The new show will tie more closely into the X-Men film universe, though even the X-Men film universe isn't quite sure how it ties into itself lately.
"A fan of the movies but also the comics would not be disoriented at all as to where this fits in the mythology," said Nix of the show a few weeks back. "If you look at the movies, which take place from – they started in 2003 to now – they don't all line up perfectly. I'm not slavishly fitting them into a particular slot. But at the same time, if you like the world of the movies, there are definite nods to the movies. It exists in the same general universe."
Bleeding Cool first reported that Fox was in "deep development" of a live action X-Men show back in October, and we recently reported that Fox was just waiting on a final script. And now, here we are. Pip pip.
---
---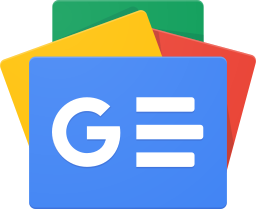 Stay up-to-date and support the site by following Bleeding Cool on Google News today!