FOX Searchlight Releases First Teaser Trailer for 'Tolkien'
Fox Searchlight has released a first-look teaser trailer for their upcoming Tolkien film, starring Nicholas Hoult as "Lord of the Rings" author J. R. R. Tolkien, and Lilly Collins as Tolkien's wife, Edith Bratt.
Dome Karukosk is directing the film, which will reportedly follow J. R. R.'s time as a student obsessive about language and an outsider who searched for belonging. He found it with school chums Christopher Wiseman (Tom Glynn-Carney), Geoffrey Bache Smith (Anthony Boyle) and Robert Quilter Gilson (Patrick Gibson) who are all finding their way in the world, according to Hoult.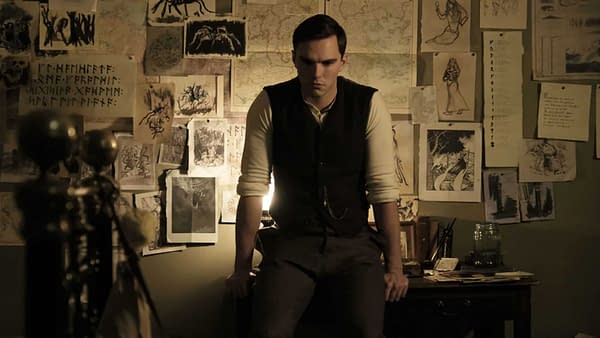 Their close-knit group, calling themselves the Tea Club and Barrovian Society, "gave the confidence to chase his dreams", and followed him into World War I.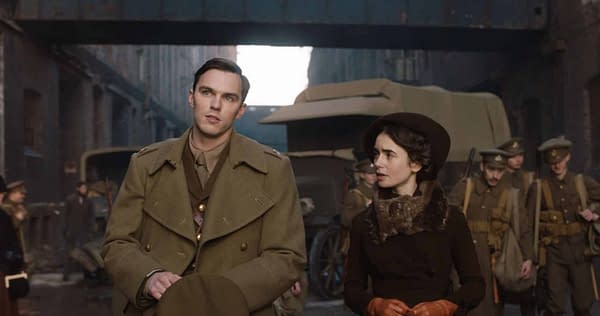 We'll see the Battle of Somme according to USA Today, including Tolkien's contracting trench fever. Hoult teases "mythical elements" during this fever dream, "There's this darker imagination that he hasn't quite managed to get a grasp on."
Tolkien will hit the UK and Ireland on May 3rd, and US theaters on May 10th, 2019.