Fox Spins Back As They Confirm Fantastic Four Reshoots So, yesterday, we ran a story revealing that the upcoming Fantastic Four movie had gone into reshoots, And indicated that this was a bad thing, quoting one connected executive calling it "a mess". Well, last night screenwriter Simon Kinberg told Latino Review,
To confirm – Fantastic Four will be doing 3-4 days of additional photography with director Josh Trank and some key cast members. We are very excited about the film and can't wait for you to see what we've been up to. And you will be able to do that very soon as I can confirm here that the teaser will be on Kingsman in theaters February 13.
And today Fox PR folk got in touch with Bleeding Cool (as they no doubt did other sites), to emphasis that it is "relatively standard for some pick up shots with the director post the main shoot wrapping". Which is, indeed, true. But that wouldn't explain some internal dialogue I have been made aware of recommending Fox scrap the entire project and not even bother with reshoots. Clearly that has not happened, but this is not business as usual, as it is being spun.
Intriguingly, after running our story yesterday, we were told from people on the set that reshoots were already happening and had been happening for longer than we'd thought. Notice the phrasing, that Fantastic Four "will" be doing 3-4 days of "additional" photography – that's in addition to what is already in the can.
But here's something else to remember. This does not in any way indicate that Fantastic Four will be a bad film. Many other productions, considered classics, have had far worse production issues, on set frustrations, internal poor reviews and top-down interference. All that seems to matter, in the end, is what ends up on the screen.
And it seems that the UK may get an early look at that. More on this, shortly.
---
---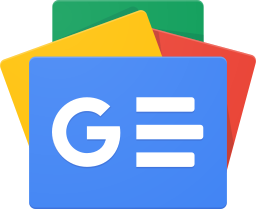 Stay up-to-date and support the site by following Bleeding Cool on Google News today!