#FreeDoctorWhoLegoDay Despite Clash Of Promotion And Headline
That's right, it's not just Free Comic Book Day. In the British newspaper The Daily Mirror, they are running a promotion giving away Doctor Who lego-compatible figures. Today we get The Doctor, tomorrow, a Dalek, on Monday, Amy Pond, and the rest of the week, a load of tat.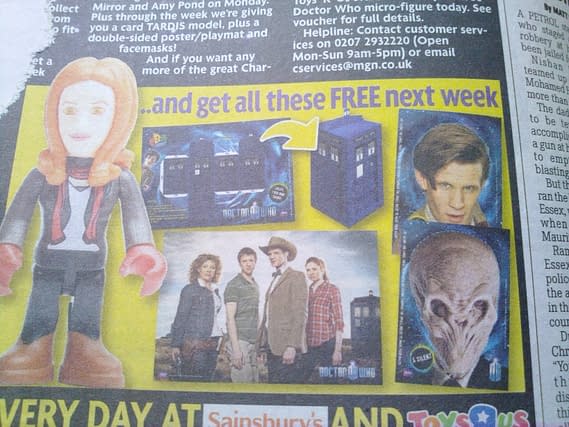 Not to worry, you can then spend money on collecting the rest of the Lego Doctor Who figures.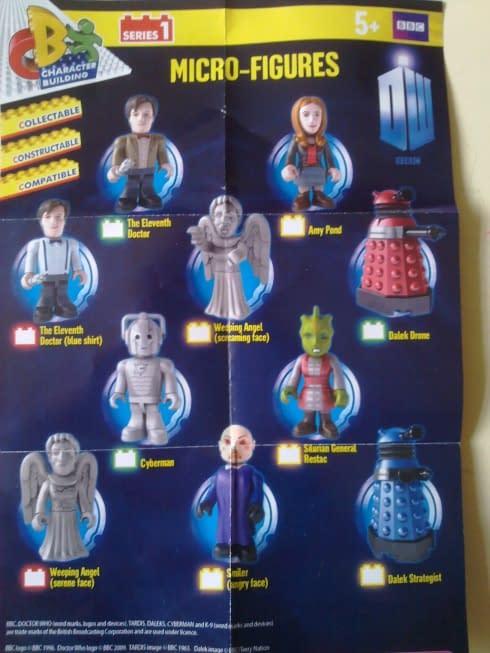 Of course, I'm hoping the headlines tomorrow and Monday aren't quite so inappropriate for such a cover giveaway as today's. I mean, seriously. You couldn't make it up.
UPDATE: Here's the TV ad
[youtube]http://www.youtube.com/watch?v=lx5LEw-dRiI[/youtube]