The current world climate is apparently the perfect recipe for the Spice Girls to come together again. Grab your best lip gloss and platform tennies, the all girl group is planning to take the planet by storm.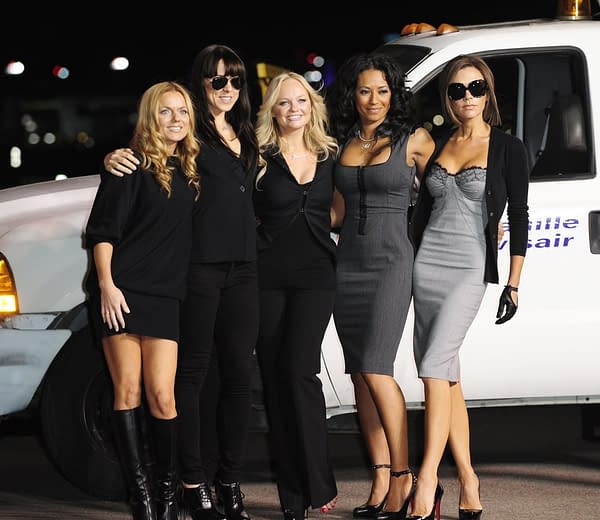 Scary Spice herself, Mel B, posted this image to her Instagram (which some of the other ladies posted too after the fact), with the caption "these amazing women have helped me become who I am, so to all the girls out there remember "friendship never ever ends," along with the hashtags #spicegirls, #coloursoftheword, #wantwereallyreallywant, #mumsworkinghard, and #blastoff.
According to The Sun, who reported a 'secret meeting' before this image was posted, the 'Girls met with manager Simon Fuller to discuss "TV projects in China, a new telly talent show, endorsement deals, and a compilation album celebrating their greatest hits." The only real holdup in a full on performance reunion appears to be Victoria Beckham (Posh Spice), who does not want to provide vocals for any reunion projects.
In a statement to Entertainment Weekly via Beckham's publicist Jo Milloy, the girls said:
"We have enjoyed a wonderful afternoon catching up and reminiscing about the amazing times we have spent together. We are always overwhelmed at how much interest there is across the whole world for the Spice Girls. The time now feels right to explore some incredible new opportunities together.

We all agree that there are many exciting possibilities that will once again embrace the original essence of the Spice Girls, while reinforcing our message of female empowerment for future generations."
A source close to the band said, "This is the pop reunion no one thought would ever happen again," or at least after the 2012 Olympics opening ceremony reunion.
Enjoyed this article? Share it!