From Hell Television Series In The Works From FX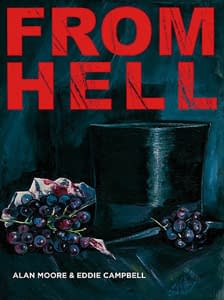 FX has started working on a new drama series based on From Hell, the graphic novel by Alan Moore and Eddie Campbell. The new production is being executive produced by Don Murphy (Transformers) who also produced the 2001 film starring Johnny Depp and Robbie Coltrane. David Arata (Children of Men) is on board to write the adaptation.
From Hell tells the tale of Jack the Ripper with the killer being the main character. It came out in comic format from 1989 to 1996 finally being collected into a 572-page graphic novel in 1999. It is considered one of the top 10 graphic novels of all time and has never been out of print. Because of the size of the source material, it's said that Murphy originally envisioned the property as a television series to do the story justice.
[Source: Deadline]