According to a new book published today by Oscar-winning film editor Paul Hirsch, writer-director George Lucas once described Star Wars as a Disney movie.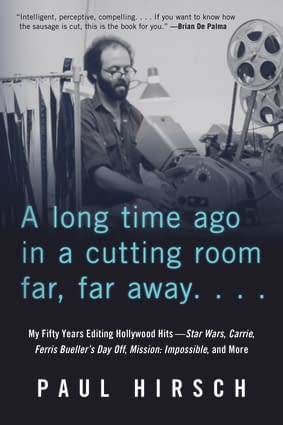 Writing about George Lucas' comments during production on the first Star Wars:
"This is basically a Disney movie," he said, "and those movies always make $16 million. You can look it up. This picture is going to cost about $10 million, so it probably won't turn a profit, but we should be able to make some money if we sell some toys based on the characters."
Lucas couldn't have been more wrong as far as the film not turning a profit. However, the filmmaker was smart enough to make sure that he had full ownership of merchandising rights rather than 20th Century Fox.
Star Wars is one of many hit films that Hirsch worked has worked on in his 50 year-plus career as a film editor. While editing Luke Skywalker's run on the Death Star, it was Hirsch who suggested to Lucas that Darth Vader's ship has a different look from the other TIE fighters. This is mostly because the editor found himself "confused about which ship Vader was in."
One of the interesting things about film editors is that they help choose the temp music tracks while working on the film. For instance, the temp track for the Catina scene was "Avalon" by Benny Goodman. John Williams "retained its spirit" when composing the song. Williams, Hirsch writes, "followed our temp track to a surprising degree."
Three months before the release of Star Wars: The Force Awakens, J.J. Abrams invited Hirsch to watch a cut of the film and give notes. A few months later, Hirsch would be watching the premiere in the same theater as George Lucas. Following the premiere, Hirsch caught up with Lucas.
"Boy, that was something, wasn't it?" he said. "Compared to this, we were playing with model planes on strings."
The comments appeared in Paul Hirsch's memoir, A Long Time Ago in a Cutting Room Far, Far Away, published today by Chicago Review Press. It's funny now when you think about it because Lucasfilm would go on to be acquired by The Walt Disney Company in 2012. Disney would go onto release new films in the franchise starting in 2015.
Enjoyed this article? Share it!