The Gifted: Jermaine Rivers Bought A Bat After Landing Shatter Role
Bleeding Cool Contributor Abdulkareem Baba Aminu writes:
The character Shatter was introduced in Marvel's Morlocks #1 by Geoff Johns and Shawn Martinbrough in 2002, a member of the Postman's Chicago branch of Morlocks. When Shatter learned he was a mutant, he attempted suicide using his father's gun, but his new invulnerable skin caused the bullet to only leave a depression and some cracks on the side of his head — which is where he got his name from. Recently, when artist Martinbrough shared an image of actor Jermaine Rivers as Shatter from then-upcoming series The Gifted, fans went crazy because it was pretty comics-accurate. This also led to appearances by Shatter being among the most anticipated, seeing the character quickly become a fan favorite.
Bleeding Cool got to have a little chat with Rivers, and he shared with us his childhood love for comic books, how he landed the Shatter role, and more. Check it out: Abdulkareem Baba Aminu: How did the role of Shatter in The Gifted come to you — a surprise, or did you go for it?
Jermaine Rivers: It was kind of like a last-minute taped audition that came down the channels from my agent. I was required to sign an NDA before I could even receive the (fake) sides and audition for the role. Everything about the project was super low key… even the name of the character that I was auditioning for was a code name. It wasn't until after I was called in to the studio for an in-person read with the producers/directors [Len Wiseman and Craig Seibels] was I let in on details about the character and his origins within the Marvel Universe. Once they told me I had the job, my inner 12-year-old geeked out!
ABA: Were you familiar with the character before being cast as him?
JR: Being the true comic book geek that I am, I was somewhat familiar with the character. I just needed to do a little refresher and catch up on the stuff I didn't know, like the events of M-Day, and how Shatter gets depowered by Scarlet Witch during those chain of events.
ABA: How much prep have you had to do for the role?
JR: Once I landed the role, no lie, I immediately went to the sporting goods store and brought a Louisville Slugger and started carrying it around the house. I also did tons of research online and tried to dig up anything I could find pertaining to the character. After reading his origin story, I connected with him — especially after learning about his failed suicide attempt following his mutation. Although on the outside his diamond hard skin makes him damn near invulnerable, Shatter has deep physical and emotional scars that make him super relatable.
Everyone has insecurities and scars that they carry around, both figuratively and literally. These are the traits that make us human and enable us relate to each other. Shatter has this stuff in spades, and I just want to play him truthfully and bring those relatable elements to the surface.
ABA: Were you surprised by the online buzz after your casting was announced?
JR: Absolutely! I think the news broke via IMDB on 14 September, then every Twitter account and website that follows The Gifted caught fire. I literally woke up to my social media notifications going crazy. It was a very surreal moment.
ABA: The physical appearance of Shatter relies heavily on makeup. How much time do you spend while being turned into the character?
JR: It normally takes about two and a half hours to get all "Shattered up". My special effects/makeup team — Corey Castellano and Mark Nieman — have gotten it done in far less time than that. I love those guys. They're the best in the business. ABA: How many episodes will Shatter appear in?
JR: I just recently filmed my 7th episode of the 13 planned for the first Season. We'll see what the total count will be by the end of the season.
ABA: You're great buddies with Emma Dumont, who plays Magneto's daughter Polaris on the show. How's the vibe with the rest of the cast on set?
JR: Emma is definitely one of my buds. In fact, Emma and Sean Teale (Eclipse) were the first cast members that I met when I was brought in to do makeup tests. They gave me a very warm reception. The same can be said about everyone else that I met and had the pleasure of working with over the course of the months together. The entire cast and crew of The Gifted have formed an iron-clad familial bond. We work hard and play hard. We're all just a tight-knit bunch of comic geeks who love what we do.
ABA: Fringe, casual, or neck-deep: How much of a comic book geek are you, anyway?
JR: I'm actually a (recovering) Super Comic Geek. I've been one for a long time. As a kid I used to spend my lunch money to buy DC and Marvel comics. To say the least, that made me a very skinny kid.
ABA: Speaking of reading comic books, which ones did you read for research?
JR: I started with the original source material where Shatter made his debut, the four-issue limited series The Morlocks by Geoff Johns and Sean Martinbrough. Then I dived into Wikipedia and the Marvel website to find as many of the issues Shatter was featured in. I did tons of research on my character to get prepared.
ABA: Which TV shows are you into?
JR: I'm a huge Game of Thrones fan, and just finished watching the 7th season. Now I'm going through slow and painful withdrawals until the 8th and final season airs in like 2045.
* * * * *
The Gifted, developed by Matt Nix and set in the universe of Marvel's X-Men, follows two ordinary parents who discover their children possess extraordinary powers. Forced to go on the run from the government, they join an underground network of mutants and must fight for their survival. It airs Mondays 9/8c on FOX.
Abdulkareem Baba Aminu is a newspaper editor and award-winning journalist based in Nigeria. He has reviewed comics, novels, movies and music for a variety of platforms and is currently the Editor of the Saturday edition of the Daily Trust, one of the most influential newspapers in his country. You can follow him on Twitter: @KareemReal
---
---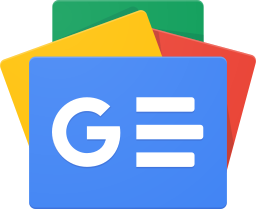 Stay up-to-date and support the site by following Bleeding Cool on Google News today!