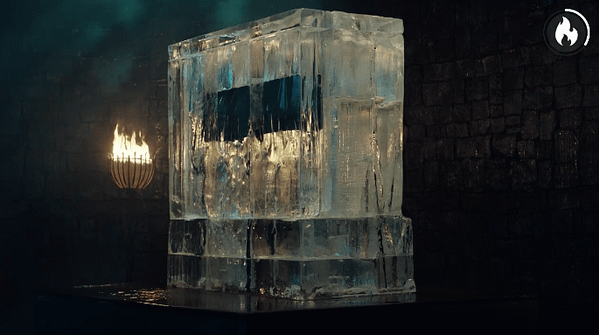 In a slow burn reveal rivaled only by author George R. R. Martin's lack of progress writing the next book in the A Song of Ice and Fire series, The Winds Of Winter, the producers of HBO's Game of Thrones have chosen an unusual method to reveal the show's upcoming Season 7 premiere date. They've enclosed the premiere date in a block of ice, and hooked up a live Facebook video feed of the block to a flame thrower operated by the live feed's commenters. Normally, putting internet commenters in charge of fire would be considered a terrible and dangerous idea, but in this particular case, commenters must type the word "fire" into the comments of the livestream, filling a meter which blasts the ice block with the flame thrower for a few seconds.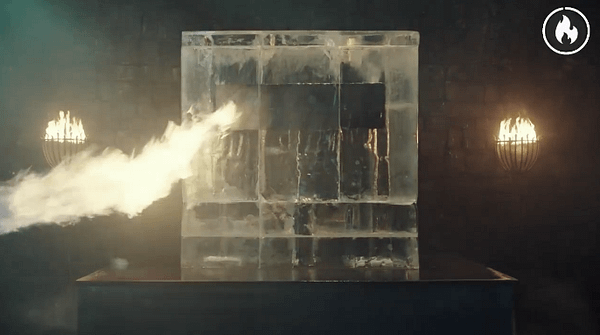 Earlier today, there were over 100,000 people who had stopped performing whatever important tasks their jobs entail — store clerks, internet bloggers, truck drivers, air traffic controllers, brain surgeons — to watch this video of a flame thrower repeatedly firing on a block of ice for an undetermined amount of time with the reward of knowing when Game of Thrones will premiere as the sole motivation. Unfortunately, the live stream soon encountered technical difficulties, prompting the producers to promise the show would be back online shortly.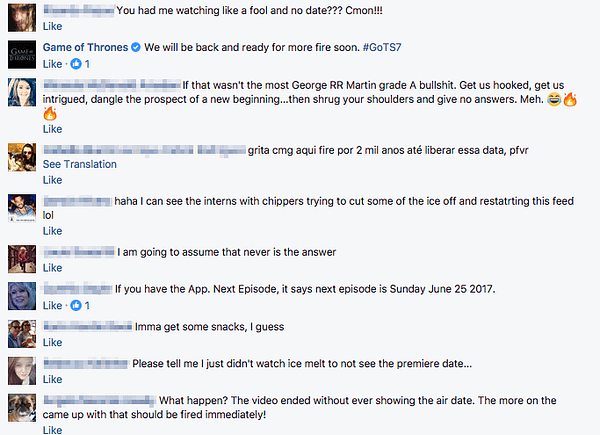 They're back online now, and business has resumed as usual. The livestream has accrued 1.4 million views so far, and… you're not even reading this anymore because you've gone to watch the block of ice melt, haven't you?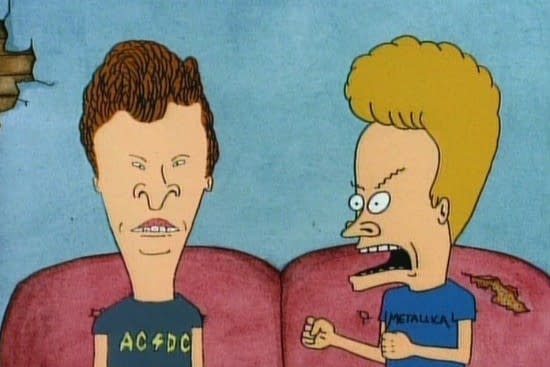 FIRE! FIRE!
Enjoyed this article? Share it!