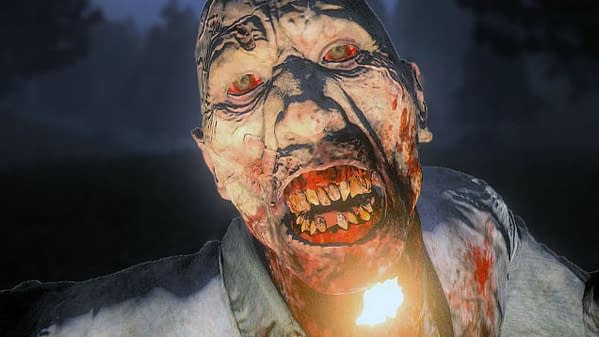 Sony's new zombie survival game, H1Z1 has been blowing up on the Steam charts since it was released. The game is currently in early access and joins a long list of successful titles in the genre like DayZ and Rust.
It's only been a few days though and the game has already hit its fair share of trouble though. Alongside server issues meaning some players can't login to the game, the bigger point of contention has involved the game's airdrop system that can be bought be players with real money. The controversy started when Sony Online Entertainment president John Smedley said in a reddit post that even though the plan is to go 'free-to-play' eventually, it wouldn't be 'pay-to-win'.
On the game's release, players found air supply drops could be purchased by players giving them key resources for real money. These airdrops can be stolen by other players and have random contents, but this revelation has still angered fans. Now Sony are offering refunds for those in the community who feel lied to. In a reddit post Smedley said:
If you feel like the airdrops are an issue for you, you may immediately request a refund to bwilcox@soe.sony.com -This offer applies 'til Monday and it applies only to people that have purchased the game as of 10:30am Pacific today, 16th January 2015.
In an earlier reddit post, Smedley suggested he felt this is a misunderstanding and that there was promotional material suggesting this is how air drops would work in the game.
I fundamentally disagree with the argument. In terms of us not being honest about it – untrue to an extreme. Quoting an 8 month old reddit post after numerous streams and interviews where we've been quite public AND putting it front and center in our "What to expect document" which was right on the purchase page just makes this blatantly unfair IMO. (here's the link – https://www.h1z1.com/dev-updates/h1z1-what-you-can-expect-in-early-access[1] ) or you can just go back to the steam page. So if you think it's P2W don't buy it. Don't play it.
He continued by saying that the company is taking measures to make things fairer for everyone:
Now with all that being said – we're going to be making some big changes to them in the next day or so.

1) Dramatically widening the radius they come in – it's too small from what we're observing. 2) Making sure the chance for guns is a much lower chance so they are much more rare. 3) Upping the minimum number of people on a server to even allow air drops. It's set at 50 right now and we're going to at least double it. We are serious about these being server events and contested. 4) Making the plane fly even slower.
I have to say, I kind of feel for Smedley here. While it wouldn't have hurt to be crystal clear about the feature, from what I can tell, Sony are doing everything to make it right. If you go look at some of the comments though, even offering a refund for a feature that was advertised before hand isn't enough for some fans.
I always come down on the line this way. Developers can make what they want and don't 'owe' anything to their fans. Nothing feels like an outright lie either. I think the line between a game being 'pay-to-win' is just different for some fans and the development team. Regardless, it has certainly put the developer between a rock and a hard place.
Enjoyed this article? Share it!