Get Your Halloween Hype on With a New Clip and Soundtrack Preview!
Halloween is now less than a week away, and fans are giddy with excitement. A new featurette has been released taking a look at the process horror icon John Carpenter and his team went through writing the score for the new film. Hearing some of that new score along with seeing some new little snippets of footage has sent my little Monster Kid brain into overdrive. It is really cool to see John back, and seemingly excited about the series again. This is everything I could have ever hoped for. Check out the feature below:
There has also been a short clip released, and anyone who has seen the trailer knows what this scene is. Its not much, but it conveys the tone they are going for really well. See that below:
Man, who else can't wait for next week? If you didn't know for some reason, tickets are on sale for showings next weekend (I may or may not have tickets for five showings in my area, and that doesn't feel like enough).
The film takes place 40 years after the events of that fateful Halloween night that Michael came home in 1978. Since then, Michael is now in an asylum. A British film crew decides to do a documentary on his exploits, and wouldn't you know it, he escapes. Getting ahold of his iconic mask, he makes a beeline for Haddonfield to finish the job. What he does not know is that Laurie (the returning Jamie Lee Curtis) has been prepping for this confrontation as well. The two will face off for what may or may not be the last time where it all began.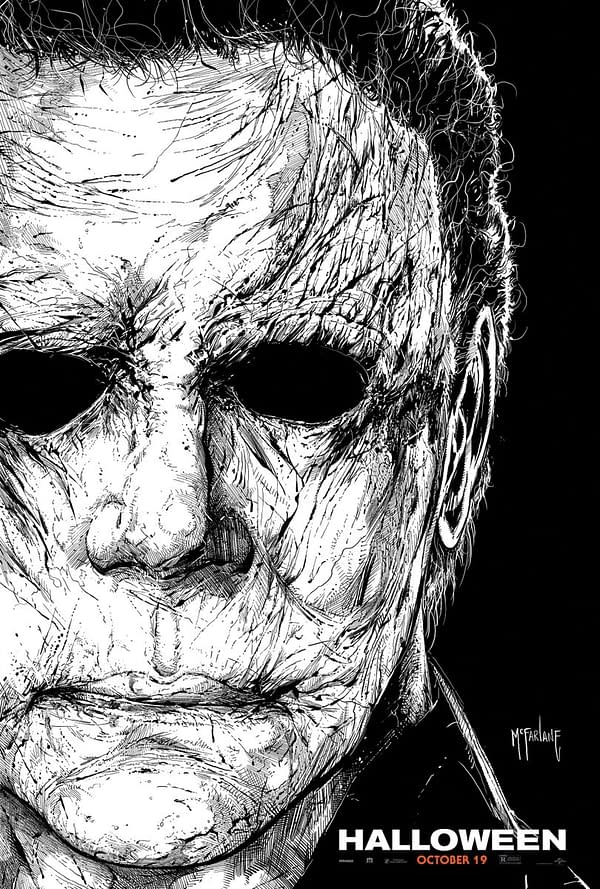 Halloween, starring Jamie Lee Curtis, Judy Greer, Andi Matichak, Virginia Gardner, Will Patton, Miles Robbins, Jefferson Hall, James Jude Courtney, and Nick Castle as The Shape, directed by David Gordon Green, hits theaters on October 19th.