Happy Death Day was a great horror film for one reason, and that is Jessica Rothe. The actress carried the film, and without her, it would not have been nearly as good as it was. The sequel Happy Death Day 2 U was pretty bad, but again, not because of Rothe. She is quite talented and is going to be a big star. It turns out though that no matter how big a star she becomes, she still hopes to film a third Happy Death Day film. Speaking to Coming Soon this week, she says that she is always game to return if there is a chance to.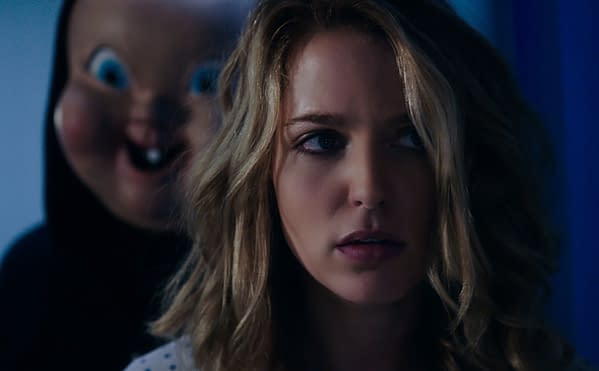 Happy Death Day Part 3 Is Not Planned Right Now
"I would love if we had the opportunity to complete the trilogy. I know that Chris has it all mapped out in his genius brain, but I also know that we only want to complete it if we get to do it right. I think it's just a question of seeing if the opportunity for that exists in the world. But the funny thing is I have a feeling whether it's now or in five years or ten or twenty, if we pull a Jamie Lee Curtis from 'Halloween' and Tree comes back as a badass 50-year-old, I know that we will get to tell the rest of the story. I love Tree, I love that character so much and I feel very, very grateful to have been a part of that."
I have to say, I would watch Rothe in anything, and hopefully not Happy Death Day 3. The second one was a trainwreck and confusing, and while I understand wanting to finish out a story, I think they did that in part 1. Part 2 also closed the loop, so to speak. Let's all just move on now.
Enjoyed this article? Share it!