Is There A Secret Sex Scene In Harry Potter 3 On The Marauder's Map?
Harry Potter and the Prisoner of Azkaban is the third book and film in the epic seven-part story of the Boy Who Lived and his journey growing up. It is also the story where they started feeling a bit more grown-up. The actors: Daniel Radcliffe, Emma Watson, and Rupert Grint, were beginning to get older, and hormones were flowing, which leads us to something a Twitter user posted that was found during a scene that showed The Marauder's Map on screen. Harry Potter uses the map to track where characters are at in Hogwarts, represented by little footprints on the map. As you can see from the screencap below, it looks like two people in the castle may have been getting a little…close. Look in the lower corner.
Harry Potter Fans Still Discover New Things To This Day
It is crazy that we can take a film series like Harry Potter and still find little things like this that nobody has pointed out yet. If you had to guess, who would that be? Author and creator J.K. Rowling likes to drop little nuggets of info like that all the time, much to fans chagrin for the most part. It makes you wonder if the books had never become films in the first place, would things like this even pop up?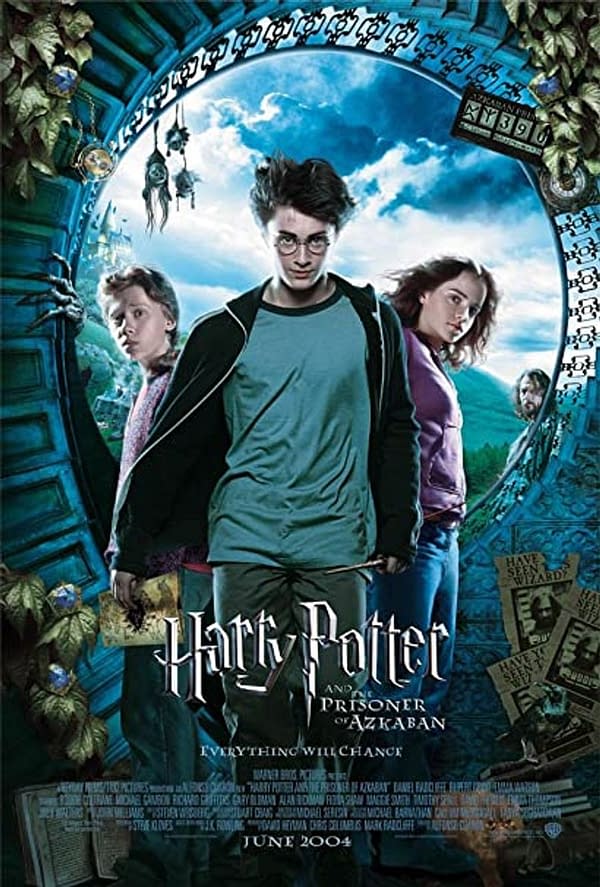 I am actually skeptical that this is a thing, to be honest. Who knows with images like this anymore, although there are plenty of examples of other children's films doing things like this, inserting adult jokes and words into animations and such, especially in certain Disney films. Harry Potter seems to be no different. It could just be a case of a perfect pause job before the footprints had fully turned around or something of that nature. Guess we will never know the truth of what goes on at night in Hogwarts unless Rowling herself lets us know.