Henry Cavill Says Superman Would Have Been Less Murderous in Man of Steel 2
The dark portrayal of Superman in Zack Snyder's 2013 film Man of Steel has been the subject of much controversy. In the film, Superman's dad encourages Superman to let him die in order to protect his secret identity. Superman callously makes out with Lois Lane in the rubble of Metropolis. Most controversially, Superman brutally snaps the neck of his enemy, Zod.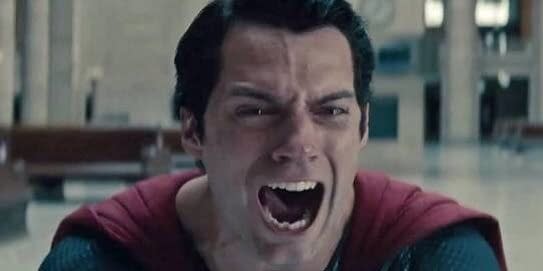 But according to a new interview with star Henry Cavill on Square Mile, the intention was for Superman's murderous tendencies to change in Man of Steel 2 and other sequels:
The killing of Zod would have led to a wonderful reason why Superman never kills. Not, he never kills just because his dad said so one day. He made the decision himself because of an impossible scenario, to which he then said, 'I don't care if it's impossible again, I'm gonna find a way to make it possible in the impossible.'
However, since DC executives decided to make a shared superhero universe instead, that had to be put on the back burner.
We didn't get the opportunity to show the other side of it, the 'I'm ready to be Superman now and I'm ready to show the world the best examples'. That's where the joy and glee comes from, and that sense of warmth from the character, which is his real superpower – he makes people believe in themselves. It was a shame because it would've been nice, and it would have been a lovely coupling with the seriousness and the depth of Man of Steel.
All of that, and Warner Bros. didn't even follow through on Zack Snyder's Vision, nixing Snyder's cut of Justice League for one with all the cool Superman scenes removed and replaced by scenes of Cyborg saying "Booyah!" by alleged fake feminist Joss Whedon. Furthermore, in Snyder's vision for Justice League, it was Wonder Woman who was meant to enjoy killing, like Superman did in Man of Steel.
Has there ever been a better time to release the Snyder Cut? We can't think of any.