Remember that AMAZING North Bergen High School spring performance of Alien that got universe-wide attention? Well, thanks to Ridley Scott and Scott Free Productions' generous donation to the drama club, an encore performance of Alien: The Play is in the works for a notable date in the Xenomorph franchise.
According to the official Alien Twitter account, the performance will take place on Alien Day, April 26th! The date is of course in homage to planet LV-426, formerly Acheron.
Encore! Encore! We're excited to announce Alien: The Play will reemerge this #AlienDay April 26th…break a leg North Bergen High. #Alien40th pic.twitter.com/nscOdeEdK4

— Alien (@AlienAnthology) April 15, 2019
We're REALLY hoping a full recording of this performance gets officially released, we'd absolutely love to see it.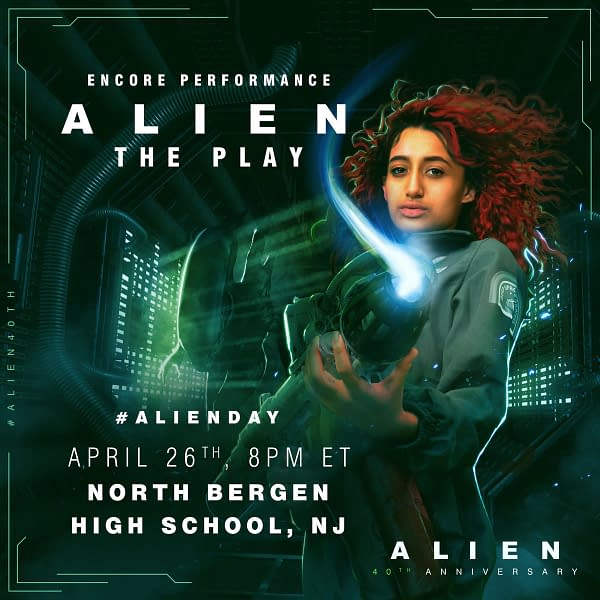 If you'll recall, Scott even sent a letter of delightful congratulations to the cast and crew of the play: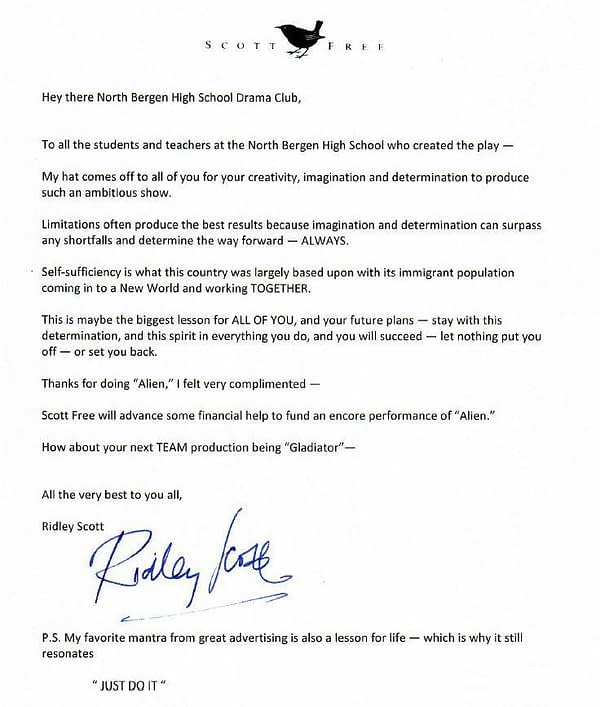 And Ripley herself, Sigourney Weaver, had some pretty awesome things to say to North Bergen High School too:
Such wonderful stuff, break all the legs, crew!
Enjoyed this article? Share it!