Social media sure has changed the speed and sourcing for entertainment reporting, as made apparent yet again by this update about Hot Fuzz 2 from none other than Nick Frost himself.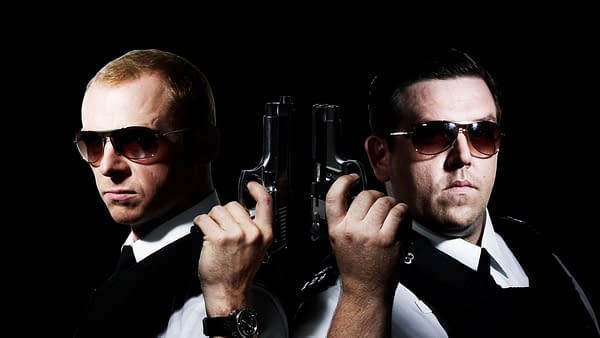 In an Instagram post from this morning, Frost reveals in a hashtag that the sequel comedy film has been officially greenlit. [UPDATE: Well it *was* as of this morning, but Frost has edited the tag to reflect a joke at all our expenses.]
The image features Frost, director Edgar Wright, and costar Simon Pegg sitting down to a meal, with smiles all around:
View this post on Instagram
While of course we don't know much about the project at this point, we'll let you know as soon as we learn anything about it.
***UPDATE***
Nick Frost, you are a JERK.
Enjoyed this article? Share it!