It would seem in a recent round table interview for the run up to the release of Marvel and ABC's Inhumans TV series, actor Iwan Rheon has revealed what is a major change to the character of Maximus the Mad in the show.
Aside from possibly dropping the 'the Mad' bit.
Maximus is the brother of Black Bolt, and in the comics, Terrigenesis granted him exceedingly powerful mental abilities which include the ability of suggestion and manipulation. He is also exceedingly intelligent. These powers also seemingly drove him mad. Recently, in Al Ewing's Royals, there has been suggestion that the powers actually cause Maximus' consciousness to exist non-linearly, so he is aware of each part of his life, past, present and future, which would naturally make him seem mad, but instead it's just a vastly different perspective. However, in the interview, Rheon has suggested Terrigenesis had a completely different effect on Maximus than in the comics.
How do you describe Maximus to someone who might not know who the Inhumans are?

Iwan Rheon: Maximus is the brother of the king, Black Bolt. He's part of the Royal Family, and he's maybe the yin to Black Bolt's yang. They often don't see eye to eye. He's a very charismatic talker, where is Black Bolt's the complete opposite. That's a very interesting dynamic.

And also because his Terrigenesis made him a human, he's kind of looked down on by the rest of the Royal Family and the people of Attilan because he's not one of them, in theory. It's kind of the worst thing that can happen to you almost, but because he's the son of the brother of the king, that meant he didn't have to go and live in the mines.
Now, we're not quite sure what he means by he's 'the son of the brother of the king', which would make him Black Bolt's nephew on the show, but seen as he says earlier in the same questions that Maximus is still Black Bolt's brother, I'm going to put that down to either muddled statement or transcription error.
However, what is a notable change is that Maximus on the show is in fact powerless – at least as far as Inhuman superpowers go.
(Could this also be the reason for Medusa's shocking, lifeless weave, or is that still just a case of a terrible choice of the wardrobe department?)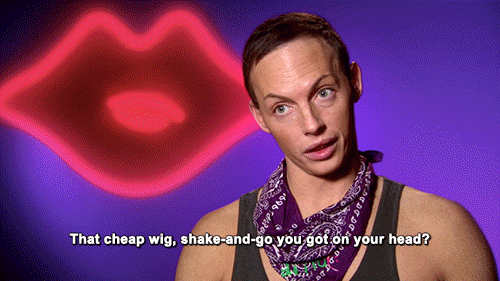 Can you clarify: Maximus is human, but does he have powers?

He has nothing. The Terrigenesis took away his Inhuman gene, so that was his transformation. He can't do anything. He's useless… He's a dead man.
It will create an interesting dynamic, and certainly have scope to explore the more troubling aspects of Inhumans society, and it's class structure. Which the comics largely ignore or gloss over. But with Iwan Rheon's mention of mines, it's safe to assume that there is a subservient, unpowered class in the TV show as well, and that Maximus is perhaps the face of an uprising of this group.
Enjoyed this article? Share it!